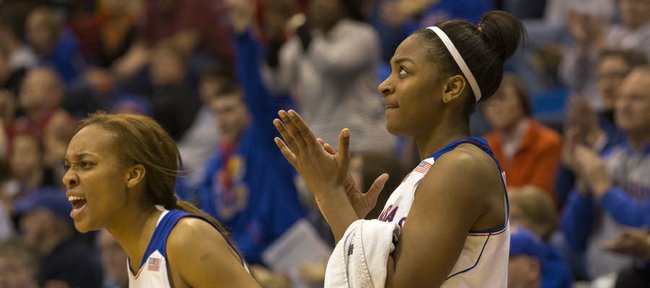 Document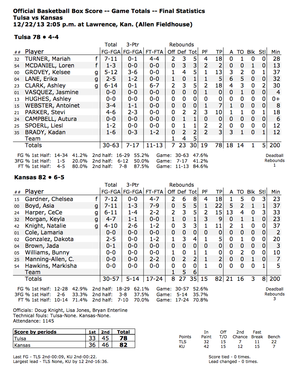 The Kansas University women's basketball team used fast starts to the first and second halves to hold off a scrappy Tulsa team 82-78 Sunday at Allen Fieldhouse.
The victory improved KU to 6-5 and dropped Tulsa to 4-4.
CeCe Harper recorded her first career double-double with 15 points and 13 assists. She also added a couple of huge offensive rebounds and put-backs down the stretch to keep KU in front.
Chelsea Gardner controlled the paint for Kansas, which shot 53 percent for the game (including 5 of 14 from three-point land) and out-rebounded Tulsa 35-30. Gardner tallied 18 points and 8 rebounds.
Junior wing Asia Boyd also continued her hot play of late leading the Jayhawks with 22 points. She also added 5 rebounds, 5 assists, a block and a steal while shooting 7-of-11 from the floor.
Kansas will take the next few days off for winter break and will return to action Sunday, Dec. 29, when it plays host to Yale in the final non-conference game of the season at Allen Fieldhouse.
Check back with KUsports.com for more on KU's victory.
More like this story on KUsports.com