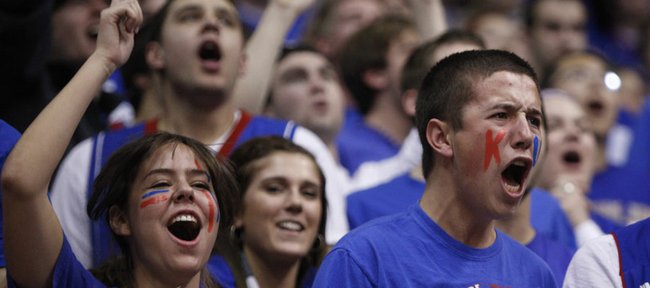 The Kansas men's basketball team led its conference in home attendance for the 26th straight year, as the NCAA recently released the final attendance numbers for the 2011-12 campaign.
KU averaged 16,445 fans per home contest, which ranked 10th nationally. This included 16 games in Allen Fieldhouse, with an average of 16,300, and one game at the Sprint Center in Kansas City, which was part of the KU home ticket package and drew 18,757 fans.
For all games, KU ranked sixth in the NCAA with 682,680 combined fans attending its contests. That number was first in the Big 12 and included KU's Final Four game against Ohio State on March 31, which set a school single-game attendance record with 73,361 fans.
KU has led the Big 12/Big Eight in home attendance average for 31 of the last 35 seasons dating back to 1977-78.