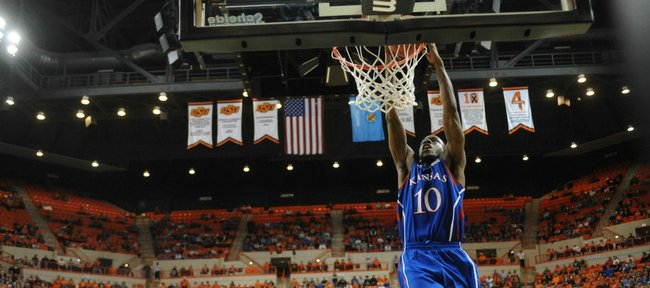 Kansas guard Tyshawn Taylor has been named the co-Big 12 player of the week, the conference announced Sunday.
Taylor shared the honor with Kansas State forward Jamar Samuels.
Taylor, a senior guard from Hoboken, N.J., averaged 24.5 points in KU's victories over Oklahoma State and Texas last week.
Taylor made 65 percent of his shots and also went 11-for-11 from the free throw line in the two games.
It was the second time this season that Taylor picked up the weekly honor and the eighth time this season that a KU player has earned the award.