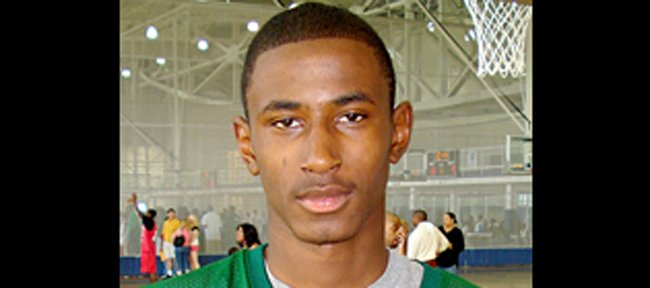 No. 10-rated basketball prospect DeAndre Daniels will sign a financial-aid agreement with a college at some point.
Which college and when that will happen are anybody's guess.
Daniels, a 6-foot-8 senior forward from Florida's IMG Academies who was expected to announce his college choice Wednesday, then Thursday, did not choose between Kansas, Texas and Oregon as the school week came to a close Friday.
IMG officials said they will let reporters know if and when a new decision day is planned.
"I know that a few tentative announcement dates had been set, but until everybody (in Daniels camp) is on the same page, I don't anticipate an announcement," said Rivals.com analyst Shay Wildeboor. "I firmly believe it's Kansas or Texas, but at this point, DeAndre needs to talk with his father and get everything figured out."
It has been speculated that Daniels' dad, who is in California, favors KU. Some have said DeAndre, who is in Florida, favors UT. Nobody knows for sure because both family members have been reluctant to speak to reporters.
Daniels has let the spring signing period elapse, meaning he can only sign a financial-aid agreement, not a letter of intent. The agreement binds the school to the player, but not the player to the school. Daniels in theory would be free to attend any school two or three weeks into first semester of the 2011-12 school year.
"This has definitely been one of the more heavily followed recruitments with very little information," Wildeboor said. "The media have been left in the dark. DeAndre is the one who put in the work to get himself in this position. He deserves the right to take as much time to make the best decision for himself."