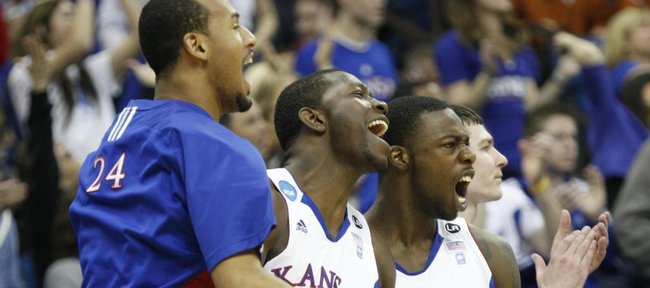 Tulsa, Okla. — One of the first times University of Illinois men's basketball coach Bruce Weber talked publicly about Kansas University coach Bill Self was during a mock funeral in Champaign, Ill., in 2003, after Self had left UI for Kansas, making room for Weber to take over.
Tired of hearing about the coach that got away, Weber attended an early-season practice dressed in all black and told his players Self was gone and that it was time to stop the mourning.
Sunday, when the two match up in the third round of the NCAA Tournament at 7:40 p.m., the game will be a funeral of sorts for one team's season.
For Weber, Sunday's showdown won't be about the coaches. None of his current players was recruited to Illinois by Self. And Weber has no real ties to the KU program, either.
"It's been such a long time," said Weber, now in his eighth year at Illinois. "Bill did a tremendous job at Illinois. Everywhere (he's) been (he's) been (a) very good coach. I'm just worried about Kansas, their players and seeing if we can match up with them."
The Illini enter Sunday's game at 20-13 overall and on the heels of a 73-62 rout of UNLV — and another former UI coach, Lon Kruger — Friday at the BOK Center. In that one, Illinois shot 60 percent from the floor and was led by 22 points from senior forward Mike Davis and 17 points from senior guard Demetri McCamey.
More like this story on KUsports.com