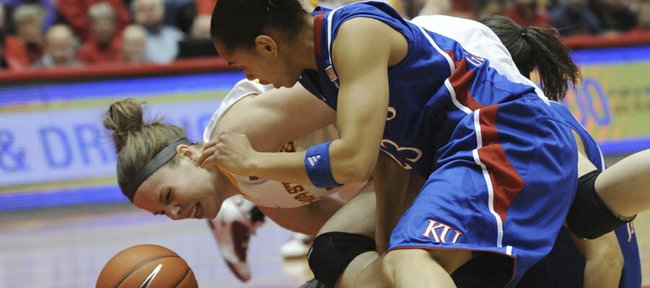 Ames, Iowa — Senior guard Kelsey Bolte scored a game-high 17 points in her final home game and No. 23 Iowa State earned a 72-36 win over Kansas on Tuesday.
Chelsea Poppens added 13 points and seven rebounds as the Cyclones (21-8, 9-6 in Big 12) won their fourth straight.
Monica Engelman scored 13 points to lead Kansas (19-10, 6-9). Leading scorer Carolyn Davis was held to six points.
The Cyclones outscored the Jayhawks 47-16 in the second half, including a 20-3 run, to take a 28-point lead with 6:20 left in the game.
Despite 10 first-half turnovers, the Cyclones were able to muster up enough offense to take a 25-20 lead at halftime.