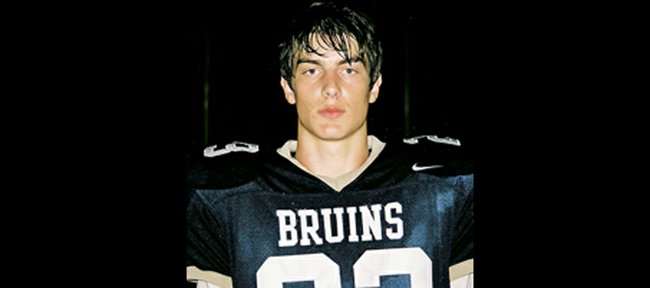 Six-foot-7 wide receiver Neal Barlow, who played football at Arkansas for two years in 2009 and 2010 and then transferred to Arkansas-Little Rock to play basketball last season, will join the Kansas University football team, according to a report from Rivals.com.
"I've always had a good relationship with the people at Kansas," Barlow told Rivals. "I knew there was a new staff and I was really encouraged when I found out coach (David) Beaty was back."
Barlow originally gave an oral commitment to the Kansas football team in 2008 before changing his mind to go to Arkansas. After two years there, he gave up football because of a foot injury and pursued his dream of playing basketball at the Div. I level.
"We made it to the NCAA Tournament (with UALR) and it was a great experience," Barlow said. "I grew up playing basketball and it was always a good sport for me. But I missed football and I wanted to get back in it. I got that hunger back."
As part of the class of 2009, Barlow was ranked the fourth-best prospect in Arkansas with offers from KU, Missouri, Arkansas and LSU.
Barlow, who hails from Little Rock, Ark., and wore No. 83 as a Razorback, will join the Jayhawks as a walk-on, for now, and will have to sit out the 2011 season. He will have two guaranteed seasons of eligibility remaining and could earn a third by petitioning the NCAA for a medical red-shirt.
He chose KU — this time around — over Arkansas State, Auburn, Louisiana Tech and Mississippi.
Barlow was in town this weekend with his father and will return home to finish up summer school. He'll be done Aug. 8 and will report to KU later in the month when classes begin.