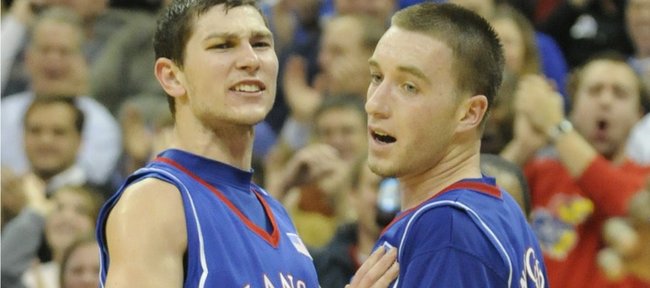 Videos
Bill Self weekly press conference, Feb. 17, 2011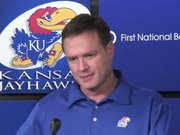 Kansas head coach Bill Self addressed the media at his weekly press conference Thursday, Feb. 17, 2011 at Allen Fieldhouse.
Kansas University seniors Tyrel Reed and Brady Morningstar were named to the Academic All-Big 12 basketball team announced Thursday by the conference office.
Reed was a first-team selection for the third straight year. Freshmen are not eligible. Morningstar was tapped second-team.
Reed graduated in December with a degree in exercise science/pre-physical therapy. He has been accepted into KU Medicine's physical therapy school. Morningstar graduated in May 2010.
To qualify, players must maintain a 3.00 GPA or higher either cumulative or the two previous semesters and must have participated in 60 percent of their team's scheduled contests. First-team members include those who have maintained a 3.20 or better GPA, and the second teamers are those who have a 3.00 to 3.19 GPA.