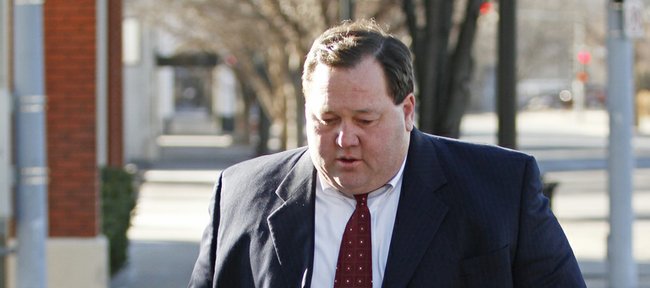 Prosecutors have asked a federal judge to sentence a former Kansas University consultant to 46 months in prison for his role in a $2 million sports ticket scalping scheme.
The government argued Thursday that Thomas Blubaugh used his consultancy to cover up the illegal ticket sales. Prosecutors contend in a filing that other than two co-conspirators, no one in the athletics department knew that Blubaugh was a consultant at the ticket office. The university paid him $115,000.
Blubaugh is to be sentenced Monday and has asked for a maximum term of 21 months.
His wife, Charlette Blubaugh, was associate athletic director in charge of the ticket office. She has admitted she began stealing tickets in 2005 and gave them to other employees to sell to third parties. Her sentencing takes place April 14.