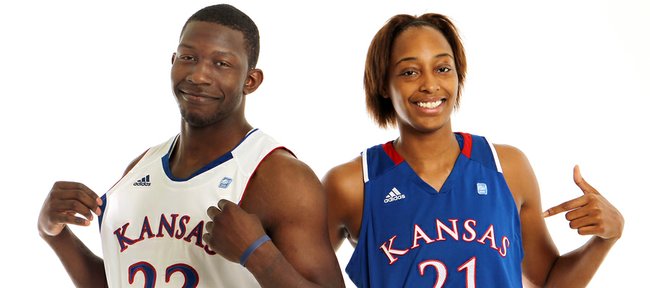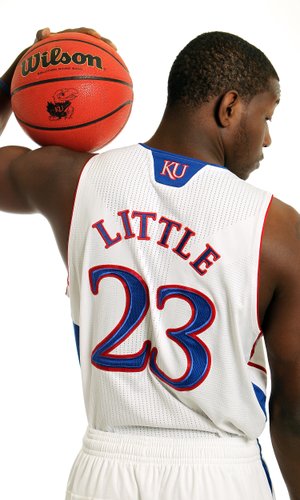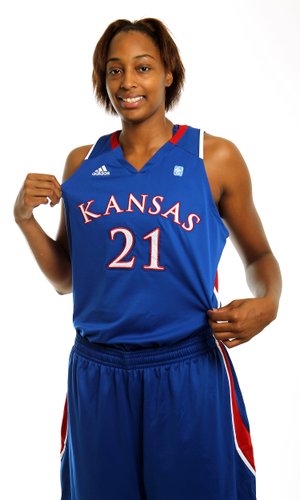 Kansas University's men's and women's basketball uniforms will have a new look for the 2010-11 season, KU announced Monday.
Designed and developed by adidas, the Revolution 30 uniforms are 30 percent lighter and dry twice as fast as previous uniforms, helping enhance player performance by keeping athletes cooler, drier and more comfortable on the court. All 30 NBA teams will wear the new uniforms beginning this season, as will select college teams whose uniforms are provided by adidas.
KU's Trajan font will continue to be the lettering for the women's and men's basketball jerseys, a look the KU fans have grown accustomed to since the 2007-08 season.
Additionally, an NCAA patch will be on the uniforms, indicating they have been approved for competition.
This ensures all uniforms used in NCAA basketball competition are in compliance with NCAA rules and provides manufacturers and the NCAA with a logo mark. For the 2010-11 season, the NCAA logo program is voluntary. Participation in the program allows the manufacturer, like adidas for Kansas, to place its logo on the game jersey, which had not been allowed by NCAA playing rules.
The new uniforms, which are made from 60 percent recycled materials, feature adidas' Formotion technology, which reduces seams, decreases friction between the garment and the player's skin and optimizes the player's natural movement through specially constructed material. adidas reduced uniform weight and increased player comfort by switching front and back numbers from heavier, dense materials to breathable mesh.
More like this story on KUsports.com