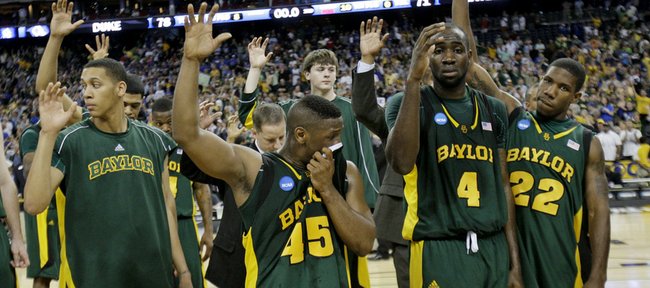 Duke vs. Baylor
Feature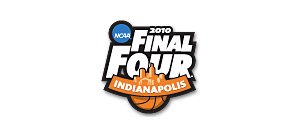 Maybe Baylor finally can escape its past, even if the Bears couldn't cap their breakthrough season with a perfect ending.
Baylor's long road to recovery stalled one victory shy of the Final Four on Sunday, when the Bears lost, 78-71, to Duke in the South Regional final. It was a disappointing, emotional end to a great NCAA Tournament run for a program shattered by murder and scandal seven years ago.
"Can't put into words what they've done for the school, what they've done for the team, what they've done for the program," said coach Scott Drew, who took over the ravaged program in August 2003. "Coaches coach a lifetime and might not have a team like that."
Baylor (28-8) led, 61-60, after Ekpe Udoh's floater in the lane with 3:53 left. Duke's Lance Thomas grabbed an offensive rebound and passed to Nolan Smith for a three-pointer after that, and the Blue Devils never trailed again.
The Bears won't be at next week's Final Four, but what a journey they took to get so close.
The program was in shambles after the summer of 2003, when a player was killed by a teammate and former coach Dave Bliss was caught in a web of lies and illegal payments.
Drew took on the challenge of rebuilding Baylor and used Duke as the model for what he wanted the program to be, from the victories to the clean-cut image.
The Bears are obviously getting there, but they're still not the Blue Devils, who'll make their 11th Final Four appearance under Mike Krzyzewski.
LaceDarius Dunn scored 22 points, Udoh added 18 points, 10 rebounds and five blocks, and Carter added 12 points and four assists for the Bears, picked to finish near the bottom of the Big 12 last fall by the league's coaches.
Carter couldn't hold back tears on the podium after the game, breaking down as Udoh was answering a reporter's question.
"It all started in the summer," Udoh said. "Nobody thought we had something special coming together. You know, we all just came together and we loved each other."
Carter and center Josh Lomers are the only seniors in this group, so the Bears certainly won't be underestimated next season.
"It's not over for this program," Carter said. "You hate for it to end, as far as you not playing this year. We worked to make it to the Final Four and win the national championship, but it didn't go that way."
More like this story on KUsports.com