Feature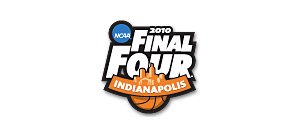 Kentucky vs. West Virginia
Syracuse, N.Y. — Country roads, take me home.
Or better yet, Indianapolis.
It's almost heaven, West Virginia. Da'Sean Butler and the Mountaineers are off to the Final Four for the first time since 1959.
Joe Mazzulla scored a career-high 17 points in his first start this season, and West Virginia handled a cold-shooting Kentucky team stocked with future NBA players almost from the opening tip for a 73-66 victory in the East Regional final Saturday night.
"It's something we've been preaching," Butler said. "Not even just two more. Ever since we won our first game. Five more, four more, three more. It doesn't mean anything unless you win the whole thing."
Mountaineers coach Bob Huggins, back with his alma mater, is in the Final Four for the first time since taking Cincinnati in 1992. It's an even longer stretch for West Virginia — Jerry West was the star of the team 51 years ago, and not yet a Hall of Famer or NBA logo.
"The first day I was here, I told them I came back to win a national championship," Huggins said. "I came back to win it for the university, having played there, and for the great people of our state."
For freshman sensation John Wall and the young Wildcats (35-3), a scintillating season ended with a clang.
They were awful from three-point range, missing their first 20 attempts and finishing a stunning 4-of-32 (12.5 percent). DeAndre Liggins finally hit a three with 3:29 left to end the drought, but by then it was too late.
West Virginia went the other way, making eight threes in the first half without a two-point basket.
The second-seeded Mountaineers (31-6) used the same aggressive, in-your-face defense that led them to their three previous tournament wins. They closed the lanes, leaving Kentucky's speedy guards with few chances to penetrate. And they flustered Kentucky's big men, particularly center DeMarcus Cousins, by collapsing three players into the post once he got the ball.
West Virginia also denied the top-seeded Wildcats easy shots by committing fouls and forcing Kentucky to make free throws, which didn't happen. The Wildcats went 16-of-29 from the line.
"We made it very difficult for them to see open cutters and just make plays in general," Butler said.
Kentucky coach John Calipari led his talented team to the regional final in his first season, restoring the Wildcats among college basketball's elite after several underachieving seasons.
But they showed their inexperience in this one, misfiring all night after using a swarming defense to beat tournament darling Cornell in the round of 16.
Calipari was left staring at the Carrier Dome roof, wondering what he could do. Now, his focus shifts to which Wildcats are coming back.
Wall, who scored 19 points, might be the No. 1 overall pick in the NBA Draft if he decides he's one-and-done at UK. Cousins, another fab freshman, and Patrick Patterson also could bolt the Bluegrass for the NBA. Cousins scored 15 points.