KU vs. UNI
Videos
Kansas falls to Northern Iowa
The Jayhawks lost to the Panthers Saturday in the second round of the NCAA tournament. Kansas ended its season 33-3.
Reader poll
1997 Arizona

23%

1698 votes

1998 Rhode Island

4%

323 votes

2005 Bucknell

14%

1041 votes

2006 Bradley

2%

184 votes

2010 Northern Iowa

54%

3978 votes

Other

1%

124 votes
7348 total votes.
Audio clips
2010 KU-Northern Iowa
Feature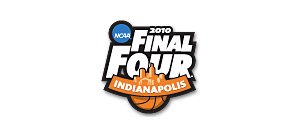 Oklahoma City — "The Shawshank Redemption" might be in trouble.
Back in Cedar Falls, Iowa, Northern Iowa roommates Adam Koch, Jake Koch and Ali Farokhmanesh have put together a big board to rank all the movies they've seen. The idea started when all three were bored one winter break.
"The Shawshank Redemption" has the top spot. But if Northern Iowa's season were to be made into a movie?
"This is a pretty awesome story, I think," Adam Koch said following UNI's 69-67 victory over Kansas University on Saturday.
The movie's hero — for the second straight game — was the senior Farokhmanesh, who hit the game's biggest shot with 34 seconds left.
With his team leading 63-62, Farokhmanesh had the ball in his hands on a two-on-one break.
He started to take the ball inside so he could pass it to teammate Johnny Moran. But when he saw Kansas' Tyrel Reed back off defensively, he didn't hesitate in putting up the biggest three-pointer of his life.
"It's a wide-open shot," Farokhmanesh said. "If I didn't make that, I shouldn't be playing basketball."
Make the shot he did, crushing any hopes of a KU comeback.
Many coaches would second-guess the decision to put up a quick shot in that situation. But UNI's Ben Jacobson — who harps to his players that he'll never yell at them or take them out for poor shot selection — isn't one of them.
"When he's open, that's a good shot," Jacobson said. "The situation really doesn't make a difference when he's got the ball in his hands and he's open."
Later, Farokhmanesh sealed KU's fate for good, hitting a free throw with five seconds left to put UNI up four.
He immediately looked up to his mother, Cindy Fredrick, who smiled back at him while putting her fist in the air.
"It's one of those moments ... you don't think that's going to happen for you," Farokhmanesh said. "To have it happen is amazing."
Following the game's final buzzer, Farokhmanesh immediately looked for one person: teammate, roommate and best friend Adam Koch. The two leapt into each others' arms.
When the two started playing together at UNI, they had talked about their dream of going to the postseason. Friday, they talked to each other at the hotel, imagining what it would be like to knock off the tournament's top team.
After the game, Farokhmanesh — the 6-foot movie buff who was only recruited by Div. I schools Northern Iowa and St. Louis out of junior college — didn't have to wonder any more.
"You guys were asking us the other day if we were intimidated to play them," Farokhmanesh said. "Nobody was really picking us to win. Nobody thought we had a chance against them.
"To actually come out and do it, it's a whole other thing."