KU vs. UNI
Videos
Kansas falls to Northern Iowa
The Jayhawks lost to the Panthers Saturday in the second round of the NCAA tournament. Kansas ended its season 33-3.
Reader poll
1997 Arizona

23%

1698 votes

1998 Rhode Island

4%

323 votes

2005 Bucknell

14%

1041 votes

2006 Bradley

2%

184 votes

2010 Northern Iowa

54%

3978 votes

Other

1%

124 votes
7348 total votes.
Audio clips
2010 KU-Northern Iowa
Feature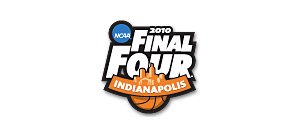 Kansas University senior Sherron Collins wept as he made his way from one locker to the next Saturday night in the basement of Ford Center.
He hugged Marcus Morris, Markieff Morris, Tyshawn Taylor, Brady Morningstar, Thomas Robinson — virtually all of his teammates — who, like Collins, needed consoling after the NCAA Tournament overall No. 1 seed's shocking 69-67 second-round Midwest Regional loss to Northern Iowa.
"Nonstop emotion ... everybody's teared up. This is terrible," Collins said after the final game of his career — the final game of an otherwise wildly successful 33-3 season.
"To know I don't get another chance at it ... it hurts so bad," Collins said. "KU ... it's a place I call home. I've been in Lawrence four years. I wanted to go out the right way and wasn't able to."
Collins missed 11 of 15 shots, including all six of his three-point attempts, found this one so tough to digest.
As did Marcus Morris, who fell in a heap after the final buzzer, and, while crying, had to be assisted off the court.
As did red-shirt Mario Little, who remained sobbing on the bench after the rest of his teammates had headed through the tunnel to the locker room.
"The way we played, we did it to ourselves," Collins said of a game in which KU dug itself a 10-2 hole two days after trailing Lehigh, 12-4.
"They're a tough team, but we had opportunities regardless."
Northern Iowa (30-4) is a tough mid-major team out of the Missouri Valley Conference, a conference that last recorded a victory over a No. 1-ranked squad in 1962 when former Valley member Cincinnati stunned Ohio State.
Are the Panthers a better team?
"No," Collins said. "We are the better team. We are the best team in the country. We showed it all year. It just happens sometimes."
The players were not the only ones to feel pain after this one.
Coach Bill Self didn't hide from a questioner who wanted to know if it was the most painful loss of his career.
"I said in the locker room to the coaches, not the players, it probably is," Self said. "And the reason it is, is a credit to the players because you work your butt off for a long time. You operate under duress, you operate under pressures the whole year that a lot of teams don't operate under because of where we were ranked and expectations. And to put ourselves in a position that we were in, they don't come around every year.
"You've got to make the most of those opportunities when you are granted them. That's probably what stings the most. I don't know if I'll watch the tape. I know that there's just one or two plays here or there that was the difference in the game, but this stings a lot."
There were a couple of key plays to look at down the stretch.
KU, which trailed, 36-28, at halftime and 47-35 with 12:31 left, crept within one point, 63-62, at :42.8.
After a time out, Ali Farokhmanesh (16 points, 4-for-10 from three) swished a three at :37, boosting the margin to 66-62.
"That was a dagger and a big-time play by a really good player," Self said.
Tyrel Reed was called for a charge on the next possession.
"A stupid play on my part," he said.
At :18.1, Kwadzo Ahelegbe cashed one of two free throws, making it 67-62.
Reed scored at :06.4, but Farokhmanesh answered with two free throws at :4.8, with Marcus Morris swishing a meaningless three on the final possession.
As far as general problems contributing to the defeat ...
• "Defense. We didn't guard," Collins said on a night the Panthers hit 40 percent of their shots to KU's 44.4.
• Free throwing.
Xavier Henry followed a 1-of-2 effort from Marcus Morris by missing the front end of a one-and-one with 2:32 left, KU down, 59-56. Adam Koch followed on the other end by getting fouled and hitting a pair of free throws, keeping UNI in charge, 61-56.
"I feel if we made free throws, we'd have been right in the game," Collins said after the Jayhawks hit 13 of 18 to UNI's 16 of 19.
"I wasn't nervous. I came in there and stepped up there confidently like I always do. It didn't go down," Henry said. "A couple other people, it also didn't go down. It wasn't our day."
• Offensive boards.
UNI, which was outboarded by KU, 38-30, had 11 offensive rebounds. The Panthers had 18 second-chance points to KU's 12.
"We didn't complete all of our assignments and rebound the ball well, but give a lot of credit to Northern Iowa for that," KU junior guard Reed said.
• And coming out of the gate slowly.
"We were sluggish again," Henry said. "We knew we couldn't rely on that every game. This is the game that got us."
KU's season is over.
And Collins' career is officially over, with junior Cole Aldrich (13 points, 10 boards) and freshman Henry (eight points, 3-for-6 shooting) expected to be headed to the pro ranks as well.
Since Collins is the senior, everybody felt the worst for him.
"I would love to see him go out on a better note because today wasn't a true indication of the player he is," Self said. "He labored today, but I've never coached anybody that's tougher, harder, more competitive and more an extension of me than what he is. And so when a guy gives you so much for over four years, and it's over in 40 minutes, it's a tough reality. But he'll look back on his career as time passes with the greatest memories because he's been the face of our program, and certainly I'm awfully proud to have had the opportunity to coach him."
• A previous version of this story was updated.