KU vs. UNI
Videos
Kansas falls to Northern Iowa
The Jayhawks lost to the Panthers Saturday in the second round of the NCAA tournament. Kansas ended its season 33-3.
Reader poll
1997 Arizona

23%

1698 votes

1998 Rhode Island

4%

323 votes

2005 Bucknell

14%

1041 votes

2006 Bradley

2%

184 votes

2010 Northern Iowa

54%

3978 votes

Other

1%

124 votes
7348 total votes.
Audio clips
2010 KU-Northern Iowa
Feature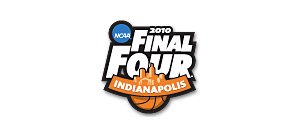 Staying or going?
Several Kansas University basketball players were asked about their futures after Saturday's season-ending loss to Northern Iowa at Ford Center.
Junior Cole Aldrich and freshman Xavier Henry, who are expected to turn pro, both said they'd yet to make up their minds. Sophomores Tyshawn Taylor and Marcus Morris said they definitely would be back for another go-round at KU.
First up is Aldrich, who nearly turned pro after his sophomore season.
"I've got no idea right now," Aldrich said after scoring 13 points off 6-of-8 shooting with 10 rebounds in 27 minutes.
Aldrich, who sprained an ankle, shrugged off that injury, but was not on the court at the end as KU tried to scramble back with a pressing lineup.
"Right now, there's so many things coming through my mind, I'm just going to take a few days to rest my body and mind. I'm going to talk to the team and coaches and go from there," Aldrich said.
Senior Sherron Collins said he felt Aldrich definitely would be leaving.
"Some people, this might be their last game," Collins said. "I'm definitely for sure it's Cole's last game. I don't know about Xavier yet, but I'm pretty sure (he's leaving as well). You know, he can do some things."
Expounding on buddy Aldrich, Collins added: "I'm pretty sure he's done (with college career). It's pretty evident. He's been great at Kansas, given three great years."
Henry, who entered KU as a likely one-and-done, said, "I've not even thought about it. Right now, I'm thinking about my team. I want to stay strong for my teammates and make sure everybody else stays strong."
His dad, Carl, recently told the Journal-World that if Henry was a top NBA prospect, he "had to go."
Meanwhile, sophomore Taylor, who had been subject of transfer rumors during the Big 12 season, said: "I'll be back. I'm not going anywhere."
And sophomore Morris, whose strong play this season had some thinking he might turn pro, said he'll be back to KU.
"I know I'll be back next year, and I'll be a leader of this team next year. Summertime, I'll work as hard as I've ever worked in my life and try to bring a national championship to KU before I go anywhere," Morris said.
KU coach Bill Self said, "I'm not going to say anything about that," when asked about futures of Aldrich and Henry.
No regrets
An emotional Aldrich gave Markieff Morris a long bear-hug before heading to the interview room with teammate Tyrel Reed.
Aldrich grew emotional when talking about Sherron Collins.
"You know, it's tough for me. He and I have been through so much," Aldrich said. "We made the hard decision to come back for another year, his senior year, my junior year. The main thing in coming back was trying to win a national title. Unfortunately it didn't happen. I wouldn't ever change my decision."
Press talk
Collins doesn't agree with those who thought the Jayhawks should have pressed earlier in the game.
"We had to press late. We needed to get steals," Collins said. "We just missed some easy shots tonight."
Taylor added: "The press worked. Honestly, I'm surprised it did. It brought us back and got us in the game. I just wish we started off better. I wish we never got down 10-2."
Ali's ace
Tyrel Reed on Ali Farokhmanesh's three-pointer that upped a one-point lead to 66-62 with :37 left: "I mean, he just spotted up at the three-point line. I was kind of protecting the hole for a second. I really didn't think he was going to shoot it. I thought he was going to try to run some time off the clock. He did and made a great shot."
Reed on Collins' last game
"Everyone is sad it happened, especially for Sherron because he's the ultimate competitor. There's nobody I wouldn't go to war with, but Sherron. He's the ultimate teammate, ultimate competitor. He's been great for this program, and I wish we could have sent him out on a better note, but I'm proud of our guys, still. We had a good season. It just didn't end the way we wanted it too."
Overlooked?
Did KU overlook Northern Iowa?
"I don't think we overlooked them at all," Reed said. "We knew what they were capable of. They are just a great all-around team, play in a tough league and have great players around them."
Self added: "When the brackets came out, the first team I looked at was Northern Iowa. A lot of people talked about Ohio State or Georgetown or Michigan State or whoever, Maryland in our bracket. The first team I looked at was Northern Iowa because I know how they play. In basketball the key to having a good team is getting easy baskets and not give up easy baskets. They're a team that doesn't give up easy baskets."
Stats, facts
It marked the 14th time a No. 1 seed lost a second-round game, the first time since Kentucky fell to UAB and Stanford lost to Alabama back in 2004. ... KU is 24-8 as a No. 1 seed in the NCAAs. ... KU is 1-1 against Northern Iowa and 53-13 against current membership of the Missouri Valley Conference. ... Self is 202-43 at KU and 15-6 in NCAA Tourney games. ... KU finished the season with 2,003 all-time wins against 796 losses. ... Collins ended his career with 1,888 points which ranks fifth on the all-time KU list. He also finished with 552 assists and joins only Darnell Valentine as the only two players in KU history to have more than 1,800 points and 550 assists. ... Aldrich blocked one shot to bring his school-record season total to 124 and his career total to 252. He ends the season six shy of the KU career record held by Greg Ostertag (258 from 1992-95). ... Aldrich moved up the KU all-time scoring list. His 1,038 points rank 46th. He passed Bill Bridges (1,028 from 1959-61) and Jerry Gardner (1,030 from 1960-62). ... Kansas' nine assists were a team season low. The previous low was 10, done three times. ... Kansas used just eight players for the first time since the Texas game on Feb. 8.