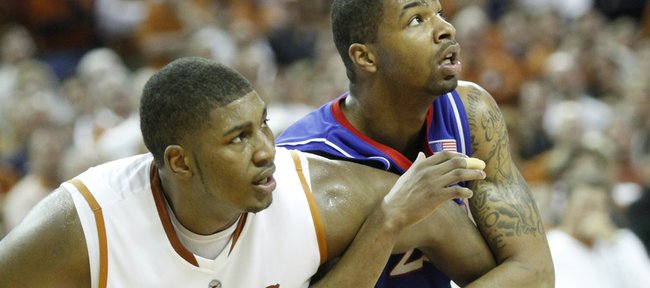 Feature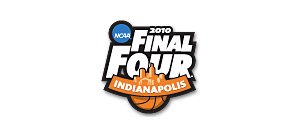 Longhorns at a glance
• Best player on team: Damion James.
• Recent tournament success: Rick Barnes reached the tourney in each of his 11 seasons in Austin, and 2010 pushed the streak to 12. The Longhorns reached the Final Four in 2003. They were knocked out of the second round last year and reached the Elite Eight two years ago.
• Positive stat of interest: Texas averaged 42.2 rebounds per game as a team, best in the Big 12.
• Negative stat of interest: Texas shot 63.4 percent from the free-throw line as a team, worst in the Big 12.
The University of Texas men's basketball team was a popular preseason choice to advance to this year's Final Four in Indianapolis.
Four months later, the Longhorns aren't a sure-fire bet to escape the first round of the NCAA Tournament.
Texas didn't suffer a North Carolina (16-16, miss the NCAA Tournament) type of collapse this season. The Longhorns are still 24-9 and were seeded in the middle of the pack in the NCAAs.
But this was a Texas team that returned seniors Damion James and Dexter Pittman, and welcomed a pair of five-star Rivals.com freshmen in Avery Bradley and Jordan Hamilton. This was a UT team that started the season 17-0 and was ranked No. 1 in the country the week of Jan. 18. Expectations were rather lofty.
Instead, the Longhorns dropped eight of their last 14 conference games and became just the fifth team in NCAA history to fall out of the rankings after climbing to No. 1.
"I don't think at any point in time this year have I felt that we've lacked confidence," Texas coach Rick Barnes said on the Big 12 coaches teleconference. "The biggest thing has been the inconsistency."
So what the heck happened to Texas?
Well, a few things:
1. Texas lacks an above-average point guard.
A glaring trend in the Big 12 developed toward the end of the season. The top four seeds in the Big 12 tournament had the luxury of trotting out a proven floor general.
No. 1 Kansas had Sherron Collins; No. 2 Kansas State had Jacob Pullen and Denis Clemente; No. 3 Baylor had Tweety Carter; No. 4 Texas A&M; had Donald Sloan.

Texas has searched for a consistent point guard all season. Bradley is more of a shooting guard than a true point. Ditto for Justin Mason. Junior Dogus Balbay and sophomore Varez Ward suffered season-ending injuries. Freshman J'Covan Brown and junior Jai Lucas haven't been consistent enough.
"When (Balbay and Mason) were in the game, (the defense) basically had five guys almost 15 feet and in," Barnes said of the two Longhorns not being threats to score from the outside. "Because of what they brought us defensively with their toughness and the fact some of the other guys weren't ready for the level we wanted to play at, we had to start tweaking things offensively. When we put the three freshmen (Bradley, Hamilton, Brown) out there, it was different. That's what we've had to deal with this year a lot, going back and forth."
2. Barnes' rotation seems to have led to a lack of offensive identity.
Texas is deep, even with Balbay and Ward lost for the season. But how many guys is too many guys?
Twelve Longhorns, for instance, saw playing time against Kansas on Feb. 8. The Jayhawks are just as deep, but KU coach Bill Self has stuck to an eight-man rotation for the majority of the year.
In UT's ball-screen offense, the strategy seems to change from game to game. Lean on first-team All-Big 12 forward Damion James? Rely on the outside shooting of Bradley or Hamilton? Pound it into Pittman? James' 18 points and 10.4 boards per game have been the only stabilizing force throughout the season.
3. Pittman has under-performed.
Remember the Dexter Pittman who dominated the Big 12 tournament a year ago? He averaged 17 points and 11 rebounds in three tournament games. The big fella's swagger hasn't carried over to this season.
Pittman is averaging 10.6 points and 5.8 boards in only 19 minutes per game this year.
Pittman and James appeared to form one of the more feared front courts in the country. Now, most of the defensive attention has rightfully switched to containing James.
So can Texas make a deep NCAA Tournament run? If it does, the Longhorns need double-doubles from Pittman, and the freshmen have to do some maturing pretty quickly.
UT's senior captain feels there's still something left in the Longhorns' tank for March Madness.
"I bet no team in the country will want to face us when it's a one-and-done deal," James told the Austin American Statesman. "We've been on top before and we just have to do it again. We're ready to go."
More like this story on KUsports.com