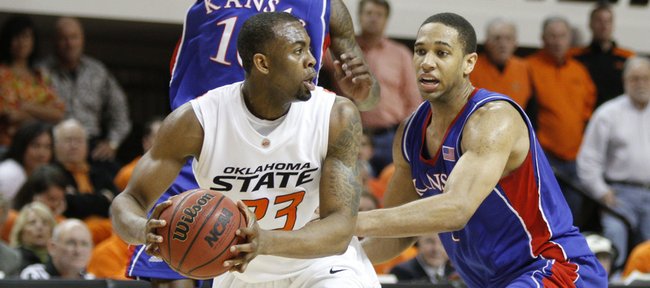 Feature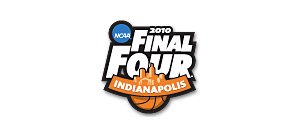 Cowboys at a glance
• Best player on team: James Anderson
• Recent tournament success: The Cowboys will be making their second straight NCAA tournament appearance following a three-year hiatus.
• Positive stat of interest: Under head coach Travis Ford, Oklahoma State is 37-1 when shooting better than its opponent.
• Negative stat of interest: Oklahoma State shot just 38.3 percent from the field in its seven regular-season conference losses this season.
Like most teams entering this week's NCAA Tournament as middle-of-the pack seeds, the Oklahoma State men's basketball team has been a mixed bag of sorts this season, alternating flashes of brilliance (victories over top-10 opponents Kansas University and Kansas State, for instance) with bouts of mediocrity.
Unlike most teams, however, they enter the madness of March featuring a bona fide national player of the year candidate.
James Anderson, who finished the Big 12 regular season as the conference's player of the year after averaging 24.1 points per game, is a player capable of single-handedly turning the tide of a basketball game, and a player OSU fans are hoping will represent an X-factor for the Cowboys.
"We got a real reliable, guaranteed, go-to guy," said Oklahoma State forward Matt Pilgrim. "And there's a lot of teams missing that."
A 6-foot-6 junior guard, Anderson has emerged as one of the nation's top players this season, already earning multiple all-American nods and a decent amount of player-of-the-year buzz while establishing himself as the Big 12's most dependable player.
Breathing room
He's scored 20 or more points 21 times this season, and in addition to his offensive capabilities — he entered last week's Big 12 tournament ranked third nationally in scoring — the significant attention he warrants has led to increased opportunities for teammates, a good number of whom have taken advantage of the extra breathing room Anderson typically affords them.
"You know teams have to come in and their focus is to contain James, and that just helps us out," said Cowboys guard Keiton Page, one of three Cowboys players averaging at least two three-point field goals a game. "And when we start hitting shots, that starts opening James up a little bit, so having a guy like James is great."
Aside from Anderson, much of the Cowboys' success has been predicated on their ability to shoot a high percentage from the floor — which isn't exactly groundbreaking analysis, but holds especially true for a team that relies so heavily on its outside shooting.
Entering the Big 12 tournament, the Cowboys (22-10) had won 31 of their previous 34 games when shooting 50 percent or better from the field, and in their seven regular-season Big 12 losses this season, they managed to shoot a combined 38.2-percent.
The ability to hit shots with regularity — and to minimize the miscues that have sometimes plagued the Cowboys this winter — will likely be key if OSU hopes to remain standing following the tournament's opening weekend.
"That's what coach (Travis Ford) always focuses on, is more positive than negatives," Anderson said. "And when our whole team is on the positive side, and making more positive plays than negative plays, we can play with any team in the country."
That was apparent, as many Kansas fans will recall, on Feb. 27, when OSU handed the top-ranked Jayhawks their only conference loss in Stillwater.
In an 85-77 victory, the Cowboys shot 10-of-19 from three-point range and finished shooting 60.4-percent. Four players — Anderson, Pilgrim, Page and Obi Muonelo — finished with 15 or more points, and OSU won the rebounding battle 36-26.
Many letdowns
Certainly, the Cowboys have had their share of letdowns this season. They were blown out by Tulsa in December, nipped by Rhode Island in January, and a three-game losing streak midway through the conference season threatened to derail an otherwise promising season.
But by late February, after they'd rebounded to win four of five games following the three-game skid and handed the Jayhawks just their second loss of the year, the Cowboys had done enough to turn at least one man into a believer.
"I mean it honestly: I don't see a lot of teams beating them if Page, Muonelo and Anderson are that good. I don't," KU coach Bill Self said at the time. "They've got something going that will give anybody problems."
More like this story on KUsports.com