Feature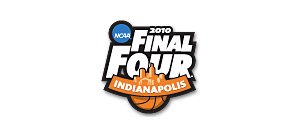 Already No. 1 in the polls that track athletic success, Kansas University's men's basketball team is moving up in another set of rankings.
KU is now No. 4 in Forbes magazine's list of most valuable squads, earning a value of $24 million, moving up one spot from last year's rank, jumping Indiana University.
While the KU team spends a lot of money on travel and coaches' salaries — head coach Bill Self earns $3 million per year — the Jayhawks remain a profitable enterprise for Kansas Athletics, earning a profit of $15.2 million, according to the magazine.
The magazine used four criteria to rank the teams' values. In order of weight, they were:
• The value of contributions to the institution for academic purposes, including scholarships for basketball players.
• The net profit generated by the basketball program retained by the athletic department.
• The value contributed to conference peers via tournament revenue.
• Estimated direct spending by visitors to the county attributable to home basketball games.
The University of North Carolina led the rankings with a value of $29 million. Other teams ahead of KU were the University of Kentucky, $26.2 million, and the University of Louisville, $26 million.
The top three teams remained the same from last year's rankings. North Carolina was able to capitalize on a year when the Tar Heels won the national title, as its value rose 12 percent over last year's totals. KU's value rose nearly as much, however, by 10.6 percent.
The magazine used data from the U.S. Department of Education, the U.S. Bureau of Labor Statistics, the universities, the NCAA and local chambers of commerce to determine the rankings.