Road Hawks: OKC
Following the Jayhawks to Oklahoma City? Check out our Road Hawks feature for info on the city
Reader poll
Extremely easy

1%

110 votes

Moderately easy

2%

164 votes

Not easy or hard

4%

279 votes

Moderately hard

42%

2449 votes

Extremely hard

46%

2655 votes

Undecided

0%

49 votes
5706 total votes.
Feature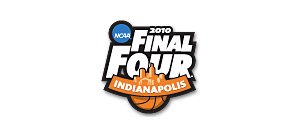 Videos
VIDEOS: Bill Self discusses NCAA Tournament
Kansas head coach Bill Self discussed the team's seeding in the NCAA Tournament Sunday, March 14, 2010.
Kansas University's first stop on the Road to the Final Four is 316 miles away, and plenty of Jayhawks plan to be making the trip down the Kansas Turnpike and Interstate 35.
The Jayhawks, the NCAA Tournament's top overall seed, play at approximately 8:40 p.m. Thursday at the Ford Center in Oklahoma City. Their opponent: the Lehigh Mountain Hawks, No. 16 seed in the Midwest Region after winning both the Patriot League regular season and the postseason tournament.
People without access to KU's official allotment of 350 tickets could be in for some competition. Also playing in Oklahoma City will be Kansas State, the No. 2 seed in the West Region. The Wildcats play against No. 15 North Texas.
KU's road trip
The bus carrying the Kansas Jayhawks into the NCAA Tournament leaves Tuesday from Allen Fieldhouse.
"We will definitely travel to Oklahoma City, bus there, on Tuesday, early afternoon, and try to get settled in by the dinner hour and then be ready to do whatever the NCAA requires us to do the next day," Coach Bill Self said Sunday evening, discussing his team's travel plans.
The NCAA requires each team to be available for media interviews the day before each game, and to conduct a public practice.
The Jayhawks' public practice is set for 5:10 p.m. to 5:50 p.m. Wednesday at Ford Center.
The scene will be familiar, and not just to hometown Jayhawks C.J. and Xavier Henry. When KU has played previously in Oklahoma City, pregame pep rallies have filled Bricktown Brewery with crimson and blue.
Once again, festivities will be set to begin at the two-level restaurant and bar well before before Thursday's tipoff, giving people ample time to make it to Ford Center. Expect the pep band to belt out "I'm a Jayhawk," the Spirit Squad to lead cheers and Kansas University Alumni Association representatives to be handing out Jayhawk stickers.
A KU victory would lead to a gathering for alumni and fans at an as-yet-undetermined time Friday at RedPin Restaurant & Bowling Lounge, the traditional site for the alumni association's regular-season watch parties.
The Jayhawks' opponent in the second round would be either No. 8 UNLV or No. 9 Northern Iowa, for a chance to advance to the regionals in St. Louis. 'Hawks fans with an eye on history might be hungry for a repeat: Two years ago KU beat UNLV in the second round to advance to regionals and an eventual national championship.
More like this story on KUsports.com