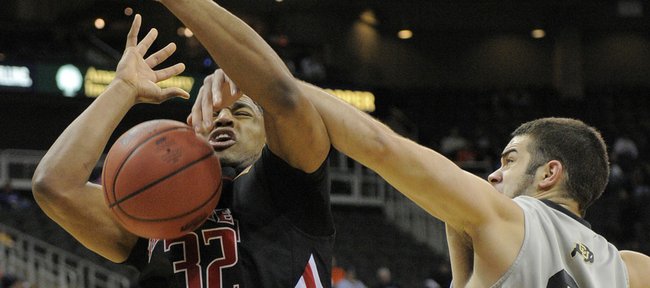 Texas Tech vs. Colorado
Feature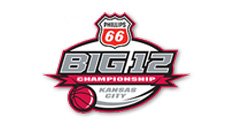 Kansas City, Mo. — Texas Tech coach Pat Knight called one timeout to urge his team to play better defense. They didn't, so he had to call another to get his point across.
Finally, the Red Raiders got the hint.
John Roberson scored 19 points, Nick Okorie added 18 and Texas Tech overcame a sloppy start defensively to open the Big 12 tournament with an 82-67 victory over Colorado on Wednesday.
"Everyone who's a parent knows that with 19-to-21-year-olds, you have to constantly remind them," Knight said. "Defense isn't something that's (innate), and it's been a problem for us all season."
Shoddy defense has plagued Texas Tech (17-14) since reaching No. 16 in the polls midway through the season, and it looked like another lackluster performance was on tap against Colorado. But after the two chew-out sessions from their coach, the Red Raiders pulled it together to kick off a big first-half run and held on to end a seven-game losing streak.
Roberson had a great all-around game, finishing with nine assists, five rebounds and four steals, while Brad Reese chipped in 16 points to help Texas Tech to a 30-9 advantage off the bench.
The victory assures the Red Raiders of a winning record and bolsters their NIT chances. There's also a sliver of hope to earn an NCAA berth by winning the conference tournament, but Texas Tech will first have to get by top-ranked Kansas in the quarterfinals on Thursday.
"It's going to be tough," Knight said. "It's about like comparing my old man's winning record to mine. But as a college coach and college player, you get a chance to play the No. 1 team and anything can happen in any given game."
Colorado (15-16) beat Texas Tech to end the regular season on a three-game winning streak but became uncharacteristically careless with the ball in the rematch, turning it over 19 times. The Buffaloes jumped to an early 10-point lead and never had an answer when the Red Raiders made their big run, all but ending their postseason hopes.
Alec Burks had 24 points and 10 rebounds, and Cory Higgins added 18 points for Colorado.
"They came storming back, and we never recovered from their run," Colorado coach Jeff Bzdelik said. "I told our players after the game: successful people only momentarily get discouraged. We accomplished a lot this year as a young basketball team."
Colorado beat Texas Tech handily in the season finale on Saturday, shooting 58 percent in a 101-90 win in Boulder, Colo., to set up the fifth Big 12 tournament meeting between teams that finished the regular season against each other.
The regular-season loser won in the tournament the previous four meetings, but the trend didn't look like it had any chance of continuing the way Texas Tech opened defensively.
Knight has compared his team's defense to a spaghetti strainer, and the Red Raiders lived up to that description early.
Texas Tech started the game by allowing an uncontested layup by Marcus Relphorde through the gut of the defense, then another open shot under the basket. Knight called timeout and yelled "That's what we've been working on all week," and the Red Raiders promptly gave up another layup and open 3-pointer to Higgins.
Colorado took advantage to lead by 10 early, then fumbled it away.
The Big 12's best team at taking care of the ball became suddenly sloppy, thanks in part to Texas Tech's defense, and the Red Raiders followed with a 19-4 run to go up eight. The Buffaloes had turnovers on five of seven possessions during the spurt and had 11 at halftime — two below their season average — to trail by four.
"We just got careless and complacent," Colorado's Dwight Thorne II said. "We weren't making the right passes, weren't sure on our passes."
Texas Tech opened the second half with an 8-0 run and didn't let up, going up 52-37 after D'walyn Roberts' emphatic block on Higgins started a break that led to a dunk by David Tairu. The Red Raiders staved off the rest of Colorado's comeback attempts and now enter the quarterfinals with the hope spawned by Baylor's run to last year's Big 12 title game as the No. 9 seed.
"When we're on our 'A' game, when we're playing good, I feel like we can beat any team in the country," Roberson said. "So we're going to see what happens and try to play the same way we played today."
More like this story on KUsports.com