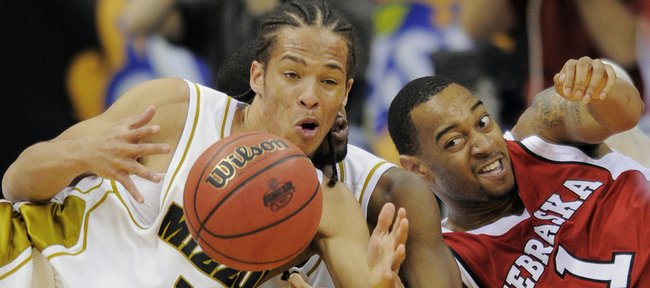 Missouri vs. Nebraska
Feature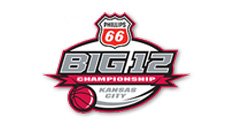 Kansas City, Mo. — Brandon Richardson scored 19 points and No. 12 seed Nebraska took command with an early 16-1 run and shocked No. 5 seed Missouri 75-60 Wednesday in an opening-round upset at the Big 12 tournament.
The underdog Cornhuskers (15-17), who had won just two of 16 Big 12 regular-season games, outrebounded, outshot and outhustled the team that had easily beaten them twice this year.
After Kim English pulled the Tigers (22-10) to 61-51 with a pair of free throws with 4:01 to play, Richardson canned a long 3-pointer, drew a foul from Zaire Taylor and made the free throw for a four-point play that clinched it.
Ryan Anderson had 16 points and nine rebounds for Nebraska and Jorge Brian Diaz had 10, including several easy buckets as the Huskers consistently beat Missouri's pressure defense.
Laurence Bowers had 11 points for Missouri, the defending Big 12 tournament champion.
Missouri cut the lead to 39-28 at halftime, but Anderson's 3-pointer ignited a 7-0 spree to start the second half for Nebraska. Diaz, a 6-foot-11 center, then got free for two easy buckets, and Missouri called time out trailing by 18.
In the quarterfinals on Thursday, Nebraska will play No. 4 seed Texas A&M;, which beat them 64-53 on Jan. 9.
Nebraska outrebounded Missouri 38-22 and shot 59 percent to just 34 percent for the Tigers.
Appearing to confuse Missouri with a 3-2 zone defense, Nebraska forced one missed jumper after another as Anderson, Diaz and Sek Henry helped fashioned a 16-1 run in the first 10 minutes of the game. Missouri never recovered.
Anderson hit a jumper and then drilled a 3-pointer that made it 15-8. A 3-pointer by Eshaunte Jones a moment later put the Huskers on top 20-9.
Henry, fouled by Steve Moore, capped the surge with a pair of free throws and a 26-9 lead that silenced the huge pro-Missouri crowd.
Missouri got as close as eight points once but Nebraska quickly built the lead back into double digits. J.T. Tiller's 3-pointer was immediately followed by one from Henry. Zaire Taylor's hustle — batting a ball back into play and letting Missouri keep possession under its own basket — produced nothing when Taylor then missed a 3-pointer. Nebraska grabbed the rebound, and Richardson converted a short jumper for a 36-24 Nebraska lead.
In the final couple of minutes, two consecutive 3-pointers by Taylor were followed by Tiller's two free throws, slicing the lead to 67-59. But Lance Jeter and Anderson made two foul shots each and choke off the rally.
Tiller had nine points for Missouri. Mike Dixon Jr., a key bench player for the Tigers, collected his third, fourth and fifth fouls in a 45-second span of the second half and went to the bench with eight points.