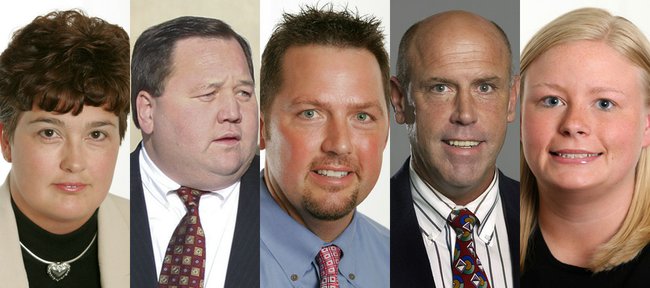 Feature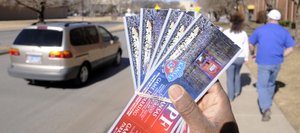 Four former Kansas Athletics employees and one current employee have been federally charged and two former employees have pleaded guilty in a scandal involving millions of dollars of stolen tickets from the university.
Four former Kansas Athletics Inc. employees accused of pocketing millions of dollars in proceeds by illegally channeling tickets for Kansas basketball and football games to brokers and others are scheduled to stand trial in federal court early next year.
U.S. District Court Judge Wesley Brown on Friday set Feb. 15 as the trial date for the defendants, each of them accused of conspiracy to commit wire fraud in connection with the ticket scandal.
Accused are Charlette Blubaugh, former director of ticket operations; Tom Blubaugh, Charlette Blubaugh's husband and a former paid consultant to Kansas Athletics; Rodney Jones, a former assistant athletic director in charge of the Williams Educational Fund; and Ben Kirtland, Jones' former boss and former associate athletic director for development.
All have pleaded not guilty.
A fifth defendant, Kassie Liebsch, is scheduled to plead guilty Jan. 21 before Judge Brown. She was director of ticket operations until resigning Nov. 18, the day indictments for all five were released.
Two other former Kansas Athletics employees, Jason Jeffries and Brandon Simmons, already have pleaded guilty to their roles in the scandal and are cooperating with prosecutors. They are scheduled to be sentenced March 7.