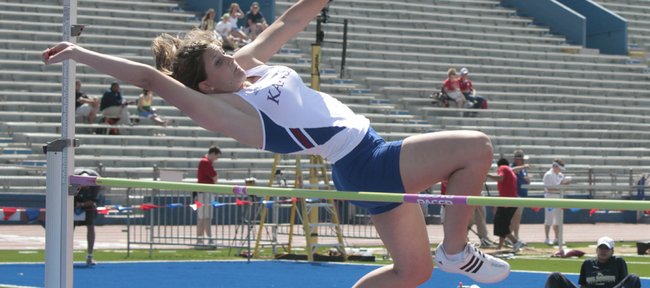 Feature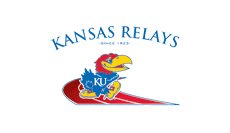 Former University of Nebraska competitor Skyler Reising and Lincoln College senior Anna Kay Campbell grabbed the first-day lead in the Kansas Relays decathlon and heptathlon Wednesday at Memorial Stadium.
Reising, who is competing unattached, totaled 3,937 points after five events, good for a sizable lead over Baker University's Aaron Hannon (3,615). Campbell totaled 3,197 points for a 22-point lead over two-time Big 12 champion Megan Wheatley of Nebraska.
Reising cleared 6-91⁄2 in the high jump, nearly a foot higher than the rest of the field. Hannon won both the 100 and 400 dashes, while Reising, third-place finisher in heptathlon at the NCAA Indoor championships, won the long jump, high jump and shot put.
"There are a lot of good athletes out here," Reising said. "It's good to have a good mix of athletes that can kind of push you. My best after the first day is 4,117, so I am a little down, but I've improved a lot of my second-day events. I am looking forward to the discus and pole vault tomorrow."
Reising has had success at the Relays before.
"I was on a shuttle hurdle relay that won two or three years ago. I like it here. The weather has been awesome, and the jumping was great," he said.
Campbell trailed Wheatley by 102 points going into the final event, but ran 24.24 in the 200, good for 958 points. Wheatley's best event was the 100 hurdles, where she tallied 928 points after posting a winning-time of 14.36.
"My goal is to PR in the events that are left," Campbell said.
The Relays continue today at Memorial Stadium. KU's Alena Krechyk will compete in the women's hammer throw as the top-ranked athlete in the West region of Div. I track and field at 4:30 p.m. Tonight will feature several distance events, including finals for both the men's and women's 5,000 and 10,000 meters.
More like this story on KUsports.com