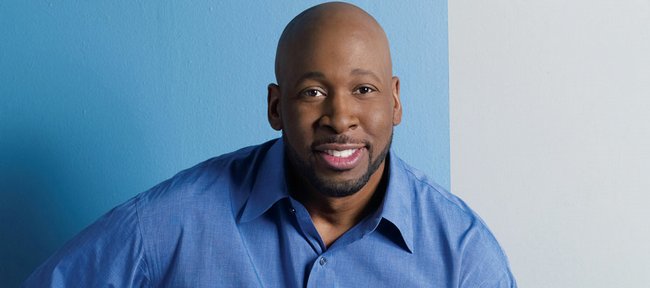 Jerry Reynolds was devastated. His voice was husky, and he spoke in halting, uncharacteristically awkward phrases. He learned of Wayman Tisdale's passing while listening to his car radio Friday morning, and was still shocked at the news, at the loss of another of his former Kings players at far too young an age.
Derek Smith, Ricky Berry and Tisdale were teammates on the 1988-89 Kings squad coached by Reynolds, who remains the longest-tenured member of the organization.
Smith died of cardiac arrest caused by a reaction to anti-nausea medication while on a cruise in 1996. Berry committed suicide months after completing a marvelous rookie season in 1989. And now Tisdale, at age 44, succumbed to complications from cancer.
"I knew he was ill," said Reynolds, the Kings personnel director and color analyst, "but he thought he had beaten it. I feel terrible. He was one of those guys like Corliss Williamson, one of the really good people."
That's what you'll mostly hear about Tisdale, that he was a better person than player or musician, and he excelled at both professions. A three-time All-American who averaged 25.6 points and 10.1 rebounds at Oklahoma — Sooners' records that remain intact — he was as popular as he was prolific.
The warm, inviting personality never changed. The smile rarely disappeared. Even though he failed to fulfill expectations that accompanied being selected No. 2 by the Indiana Pacers in the 1985 NBA Draft — behind only the New York Knicks' Patrick Ewing — Tisdale typically disarmed his critics with his humor and gentle nature, and an unfailingly upbeat and interesting approach to life.
The NBA was his job, but music was his love.
Throughout 12 seasons spent with the Pacers, Kings and Phoenix Suns, in fact, he often appeared conflicted by his competing interests. Offseasons were spent in the studio, not the weight room, his hands more inclined to reach for his bass guitar than a basketball. He had a healthy appetite for food, but little appeal for conditioning drills.
"Wayman would be the first to say he could have been a better player," Reynolds said. "He had a good career, not a great career. The last year I coached him, he held out until the last preseason game (1989), so of course, he was not in great shape. He asked, 'How much do you want me to play?' I said, 'I'm playing you 45 minutes. I'm going to get your big fat butt out there.' He was begging to come out, but we had a good laugh about it afterward."
The body that would later be crippled by bone cancer, forcing amputation of his right leg last August and, on Friday, costing him his life, was an adversary even back then. An undersized power forward at a shade over 6-foot-7, not the exaggerated 6-foot-9 listed in media guides, Tisdale lacked the size and length of prototypical NBA power forwards. He struggled to pass out of double-teams, and he never mastered the use of his right hand.
But that left hand? The quick release on the short jumpers and bank shots? Those overpowering post moves against smaller defenders? That sweet, sweet smile?
"The last time I saw him, we (Kings) were playing at Oklahoma City," Reynolds added softly. "Wonderful man. Great family man. For all of us, he's a reminder to enjoy your life. He did it about as well as anybody."
More like this story on KUsports.com