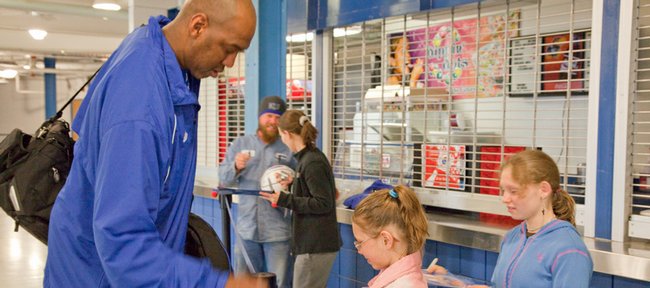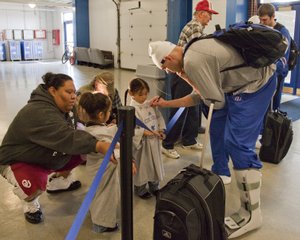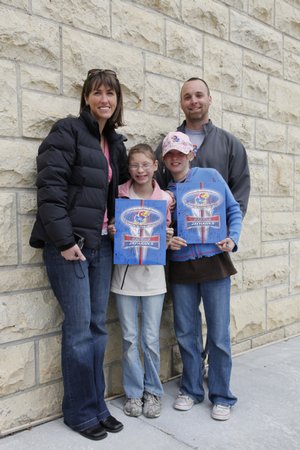 Maria Graves nearly tripped as she sprinted to her parents and sister, pink hat clutched in her hands, the black scrawl of Tyrone Appleton's signature barely legible on the bill.
Before the 12-year-old could fully regain her balance, she slid next to her sister, Anastasia, 10, to grab a signature from Conner Teahan.
The girls greeted each player on Kansas University's men's basketball team by name Wednesday as the players loaded the bus for Forbes Field in Topeka for a trip to Indianapolis and the Sweet 16. The Jayhawks face Michigan State on Friday.
Zac and Darcy Graves adopted the girls in May 2007 from Siberia. The Graves live in Denver but met at KU in the 1990s. They brought the girls to visit for spring break.
Though the girls met their favorite team for the first time Wednesday, they've followed KU basketball since coming to America.
"They don't think Kansas can lose at anything," Zac said. "They're from Russia and live in Denver, but you'd think they were Jayhawks."
He said the girls wear KU gear to school, do the Rock Chalk chant and yell at referees on TV.
The girls didn't hesitate to declare KU the victors of this year's NCAA tournament.
More like this story on KUsports.com