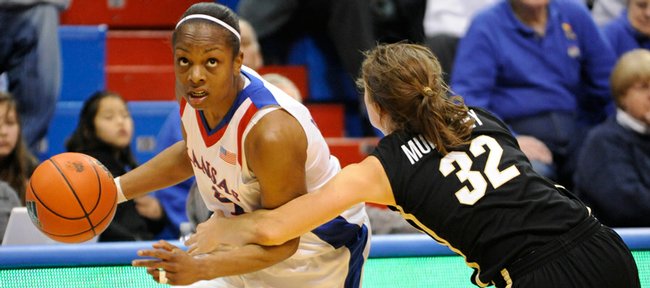 Kansas University junior guard/forward Danielle McCray was named a Naismith Trophy Mid-Season candidate, the Atlanta Tipoff Club recently announced.
McCray is listed as one of 30 mid-season candidates. The Big 12 has six of those candidates: Kansas State guard Shalee Lehning, Oklahoma forwards Ashley and Courtney Paris, Oklahoma State guard Andrea Riley and Baylor forward Danielle Wilson.
The trophy will be presented at the NCAA Women's Final Four in St. Louis. Last year's winner was Tennessee's Candace Parker.