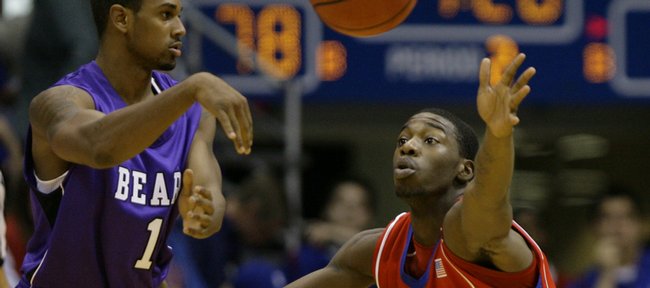 Kansas freshman combo guard Elijah Johnson will make his second straight start Saturday against La Salle, KU coach BIll Self said Friday during his pre-game meeting with reporters.
Johnson made his first career start Wednesday against Radford in place of Tyshawn Taylor, who had opened the previous seven games.
"We'll start Elijah," Self said. "Elijah played well the other day. Obviously, Ty's going to play, but we'll start Elijah. I don't think you start a kid and have him play as well as he did and all of a sudden bench him, because, to be honest, he deserves it (to start)."
Self said he thought Taylor played well in contributing six assists with no turnovers against Radford.
For a complete look at the KU-La Salle matchup, check back to KUsports.com or read Saturday's Journal-World.