Feature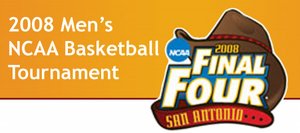 Get your March Madness fix at KUSports.com.
East Regional
No. 1 North Carolina vs. No. 4 Washington State
6:27 p.m. at Charlotte, N.C.
RECORDS: North Carolina 34-2, Washington State 26-8.
HOW THEY GOT HERE: North Carolina d. No. 16 Mount St. Mary's 113-74, d. No. 9 Arkansas 108-77; Washington State d. No. 13 Winthrop 71-40, d. No. 5 Notre Dame 61-41.
THE BUZZ: Washington State has played absolute lockdown defense in the tournament, and the Cougars' defensive performance against a high-powered Notre Dame offense was unreal. That said, the Tar Heels are far more athletic than Notre Dame. Plus, this is essentially a home game for the Tar Heels. The Cougars have allowed more than 70 points just six times this season and are 3-3 in those games. UNC averages 89.9 points. The Cougars have allowed more than 76 once this season, giving up 81 in a loss to UCLA in mid-January. To have any shot, Washington State needs to keep this game in the 60s. UNC has scored fewer than 70 points twice this season, in victories over Ohio State and Virginia Tech (in the ACC tourney). Washington State needs big man Aron Baynes to stay on the court and out of foul trouble. The Cougars also need swingman Kyle Weaver to continue his sterling play. WSU's pack-line defense will look to make it difficult on Tar Heels point guard Ty Lawson - but even if they are able to keep him out of the lane, it may not matter.
THE LINE: North Carolina by 8.
HUGUENIN'S PICK: UNC by 11.
McCLELLAN'S PICK: UNC by 12.
SKWARA'S PICK: UNC by 6.
No. 2 Tennessee vs. No. 3 Louisville
8:57 p.m. at Charlotte, N.C.
RECORDS: Tennessee 30-4, Louisville 26-8.
HOW THEY GOT HERE: Tennessee d. No. 15 American 72-57, d. No. 7 Butler 76-71 (OT); Louisville d. No. 14 Boise State 79-61, d. No. 6 Oklahoma 78-48.
THE BUZZ: There will be a ton of great athletes on the floor, and both teams will apply defensive pressure all over the court. A tough zone defense has been Louisville's hallmark during the second half of the season. The Cardinals have quick, athletic guys on the perimeter and a ton of beef and height in the paint. The Vols need to exhibit some offensive patience, but without a true point guard, will they be able to do so? The outside shooting of Chris Lofton and JaJuan Smith is going to be huge for Tennessee. Those guys need to be on, or the Vols' big men are going to be smothered. Louisville has been known to take bad shots, and the Vols' defensive pressure lends itself to rushed shots. Despite having a plethora of ballhandlers, Louisville can be sloppy with the ball at times. Keep an eye on the officiating. The Vols can't afford Wayne Chism getting in foul trouble. Also keep an eye on Louisville's Terrence Williams and Tennessee's Tyler Smith, two of the nation's best all-around players.
THE LINE: Louisville by 2.5.
HUGUENIN'S PICK: Louisville by 1.
McCLELLAN'S PICK: Louisville by 9.
SKWARA'S PICK: Tennessee by 6.
West Regional
No. 1 UCLA vs. No. 12 Western Kentucky
8:40 p.m. at Phoenix
RECORDS: UCLA 32-3, Western Kentucky 27-6.
HOW THEY GOT HERE: UCLA d. No. 16 Mississippi Valley State 70-29, d. No. 9 Texas A&M; 51-49; Western Kentucky d. No. 5 Drake 101-99 (OT), d. No. 13 San Diego 72-63.
THE BUZZ: Western Kentucky wants a fast pace, but the Bruins - while having the athletes for that kind of tempo - likely will slow it down a bit. UCLA is likely to make it a grind-it-out affair because of its advantage in the low post. It's hard to see the Hilltoppers being able to slow UCLA big man Kevin Love. Western loves to fire away from three-point range, but UCLA has a number of top-notch perimeter defenders, headed by Darren Collison and Russell Westbrook. Western Kentucky senior swingman Courtney Lee is a big-time talent, and you can expect UCLA to rotate defenders on him in an attempt to wear him down. It wouldn't be surprising to see the Bruins use at least four guys on Lee at various points (Collison, Westbrook, Josh Shipp and even 6-8 Luc Richard Mbah a Moute). Hilltoppers point guard Tyrone Brazelton is ultra-quick, but so are Collison and Westbrook. The Hilltoppers need to be hot from beyond the arc to keep this close. Bad news for Western: It has more turnovers than assists this season, and UCLA loves to apply on-ball pressure.
THE LINE: UCLA by 12.5.
HUGUENIN'S PICK: UCLA by 14.
McCLELLAN'S PICK: UCLA by 14.
SKWARA'S PICK: UCLA by 15.
No. 3 Xavier vs. No. 7 West Virginia
6:10 p.m. at Phoenix
RECORDS: Xavier 29-6, West Virginia 25-10.
HOW THEY GOT HERE: Xavier d. No. 14 Georgia 73-61, d. No. 6 Purdue 85-78; WVU d. No. 10 Arizona 75-65, d No. 2 Duke 73-67.
THE BUZZ: While both prefer a fast pace and like to shoot three-pointers, both win with defense. West Virginia mixes in some 1-3-1 zone with coach Bob Huggins' usual tough man-to-man defense. Xavier makes extensive use of the "pack-line" defense, which is predicated on clogging the lane and preventing dribble penetration. Xavier is extremely well-balanced offensively, with five guys averaging in double figures and six players averaging between 9.8 points and 12.1 points per game. Keeping point guard Drew Lavender under control will be important for WVU. Look for Xavier to be as physical as possible with West Virginia forward Joe Alexander, the Mountaineers' best player. Xavier will like its chances if Alexander struggles offensively. WVU has been good on the boards in the tournament, but Xavier has four solid rebounders and generally doesn't get outrebounded.
THE LINE: West Virginia by 1.
HUGUENIN'S PICK: Xavier by 3.
McCLELLAN'S PICK: WVU by 3
SKWARA'S PICK: WVU by 5.
More like this story on KUsports.com