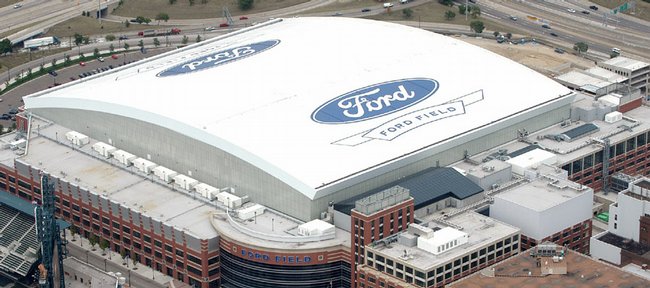 Feature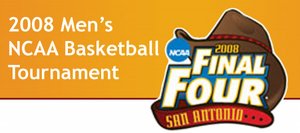 Get your March Madness fix at KUSports.com.
Good seats are still available for Friday night's KU basketball game in Detroit, to be part of what could be the largest crowd ever for an NCAA Tournament game.
So says Alan Mulally, who knows a thing or two about the venue.
"I haven't checked out the seats, but wherever you'd be inside Ford Field, they'll be great seats," Mulally said. "It's a faaaabulous facility."
Mulally, a KU graduate, is fielding plenty of inquiries this week as the Jayhawks prepare to play for a spot in the Final Four, and it's no wonder.
As president and chief executive officer of Ford Motor Co., Mulally figures to score some pretty good tickets for the stadium that bears the company name. He and his wife, Nicki - they met as students at KU - plan to attend, along with a couple of their kids.
And with literally dozens of inquiries coming in from friends, family, co-workers and others, Mulally figures KU should be well represented for Friday night's game and, if KU is fortunate enough to win, Sunday for the Midwest regional final.
"Everybody is contacting me to get the inside scoop on the KU Jayhawks : because everybody knows my relationship with KU," said Mulally, who received aeronautical and astronautical engineering degrees on Mount Oread and serves on the School of Engineering Advisory Board. "They all want to know what a Jayhawk is, and they all know how good these guys really are, so it's going to be a lot of fun."
Mulally clearly is enjoying the opportunity to talk up his two teams: KU's players and Ford's nearly 250,000 employees.
"What I like about them, about the Jayhawks, is the individual talent they have, but especially the way they play together as a team," Mulally said. "And you relate that to Ford, and we probably have the finest family of vehicles in the United States today. : So I'd say there's a lot of parallel: High performance, individual talent, tremendous teamwork, working together to deliver results."
Mulally knows he won't be able to deliver on all the ticket requests he's receiving - even in a stadium that opened the week with more than 17,000 of its 72,818 seats still available.
"I'm not on that side of the operation," he said. "This is completely between the NCAA and Ford Field. I'm just happy to have our name on the outside of the building and getting a chance to welcome everybody."
More like this story on KUsports.com