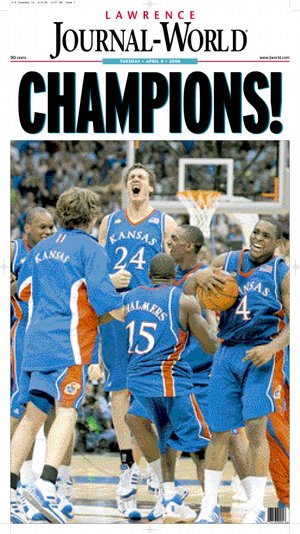 Feature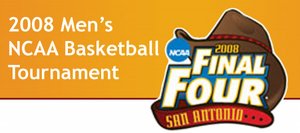 Get your March Madness fix at KUSports.com.
Tens of thousands of Jayhawk fans picked up extra copies of the Journal-World last week, seeking a memento of the national championship win.
Someday, though, those newspapers will fade and disintegrate. It's just a matter of how long.
"You're putting off the inevitable," says Tyra Grant, head of preservation for Kansas University libraries. "You're postponing it."
Here are some tips from Grant to keep those newspapers looking as good as possible for as long as possible:
¢ The reasons newspapers fade and disintegrate is their high acid content. So make sure anything that comes into contact with the newspaper is acid-free, so you don't add to the problem.
She says acid-free, full-sheet-size folders are available from craft stores and other companies. Also, there are newspaper-sized boxes that will allow you to store the large folders inside them.
¢ Don't store your newspaper folded.
¢ Light causes the newsprint to yellow, so store newspapers in a dark place. Also, make sure they're stored in a location that's fairly cool - 65 degrees or lower is ideal - and under 50 percent or 60 percent humidity, to prevent mold.
¢ If you do want to display your newspaper, Grant says to make sure it's with acid-free paper for backing. Also, keep it out of UV light. To be extra safe, she suggests using UV-filtering glass.
Copies of Tuesday's paper, which cost $1, are available at the Journal-World, 609 N.H.