Feature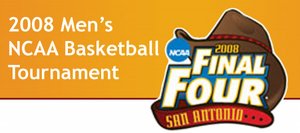 Get your March Madness fix at KUSports.com.
San Antonio — On the eve of the latest biggest game of his life, John Calipari strolled under the maze-like giant scaffolds that ring the Alamodome basketball court with a sly grin on his face and a delicious secret on his lips.
He had just listened to a room full of reporters who were trying to understand why he wanted the basketball world to believe that his once-beaten Memphis Tigers were the unappreciated, unnoticed underdogs of the Final Four house party.
But Calipari wanted to set the record straight. "It's not me that's saying we're no good," he laughed. "It's all those guys on TV. They're the ones that kept picking us to lose. You heard it. We can't shoot free throws. We're gonna lose to Michigan State. We're gonna lose to Texas. We're gonna lose to just about everybody."
So now he couldn't stop laughing. "I absolutely love it," Calipari said. "It's like they gave me this big candy bar and I'm more than happy to take it."
Twenty-four hours later, everyone else in the college basketball world finally understands what Calipari was laughing about. "The reality of it is I've got a good team," he said after the Tigers rolled to their 38th victory of the season with an unbelievably easy 78-63 domination of UCLA. "Got a good team of players that play together, take care of the ball, rebound."
He smiled again, and this time the entire room nodded in stunned and silent agreement. Whatever you thought these Memphis Tigers were, think again.
They are not a wild bunch of undisciplined runners and gunners who pout and rebel against their demanding coach. They are not the poster children for some gawdawful And-1 streetball video that demands outlandish style over substance. What they are is a frighteningly talented group of long, tall, smart athletes who play the sort of up-tempo offense and skin-tight defense that would make Phog Allen giddy.
In the Los Angeles Times on Saturday morning, there was a column that said the tradition-rich UCLA Bruins had everything that the renegade Memphis Tigers did not. When someone asked the Memphis players if they had heard about it, if they knew that someone had said that this game was a glorious coaching mismatch, Calipari interrupted.
"I don't think Ben (Howland) is that bad."
The Tigers are 38-1 and on their way to the championship game, and I doubt that anyone believes they're underdogs or unappreciated or "un" anything anymore.
More like this story on KUsports.com