Feature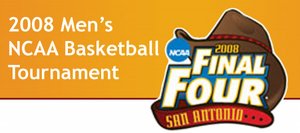 Get your March Madness fix at KUSports.com.
Phoenix — Memphis coach John Calipari knows what to expect from UCLA's defense in the NCAA's national semifinals: something resembling a football scrimmage.
"We know the challenge," Calipari said on a teleconference Monday. "They're great defensively. It's body-to-body, mano-a-mano.
"You're going to have some hands on your body, you're going to drive and there are going to be two hands around your waist," Calipari said. "You better be ready to go and play a man's game, because that's how they play."
In reaching their third straight Final Four, the Bruins (35-3) have allowed 53 points per game in the NCAA Tournament. That's 5.5 points fewer than their season average, which ranks eighth nationally, according to NCAA statistics released Monday.
The Bruins' NCAA numbers are skewed by their opening-round rout of 16th-seeded Mississippi Valley State, which scored only 29 points.
UCLA gave up 49 points to Texas A&M;, 78 to Western Kentucky and 57 to Xavier.
Of course, the Bruins haven't faced a team as explosive as the Tigers (37-1), who have averaged 85 points in the NCAAs.
UCLA coach Ben Howland brought a defense-first mind-set when he arrived from Pittsburgh five years ago. As if his players needed reminding, Howland often goes into a defensive stance in the coaching box, crouching and waving his arms as his necktie flaps.
"He is like one of us," point guard Darren Collison said. "Some coaches out there are worried about coaching. But you can look at him as a player as well because it is almost like he is out there with us as well on the court."
After UCLA smothered Xavier, 76-57, in the West Regional final on Saturday, Musketeers coach Sean Miller noted the Bruins' knack for playing aggressive defense without drawing fouls.
The Bruins draw 14.5 fouls per game, sixth nationally.
"The team that cracks it is probably going to be hitting on all cylinders," Miller said. "And I would be curious to see if they can put more fouls on UCLA, get to the foul line more themselves. To me, that's the key ... playing their defense because the things that they're able to do without fouling are against all odds."
Howland's explanation? He said he teaches his players to move their feet on defense.
"The key is we have players that have quick feet, and you've got to have quick feet and play defense, not with your hands or arms, but with your feet," Howland said.
Foul trouble played a role in UCLA's worst defensive half in the tournament. The Bruins conceded 58 points to Western Kentucky in the second half of UCLA's 88-78 third-round victory.
In that game, Collison fouled out and backcourt mates Russell Westbrook and Josh Shipp each had four fouls, which forced them to play conservatively, and the Hilltoppers took advantage.
Fouls weren't an issue in the regional final, and the Bruins set the defensive tone early. In the opening minute, Westbrook stole the ball and went the length of the court for an emphatic dunk.
"We are a defensive team," Westbrook said. "That's what we do to start off the game."
More like this story on KUsports.com