After stepping off the football field and into the operating room, John Wertzberger worked to heal people.
"He was a great doctor, meticulous and thorough," said William Bailey, Wertzberger's partner in surgery since 1974.
Wertzberger, a longtime Lawrence resident, died Monday in Scottsdale, Ariz. He was 69.
An offensive lineman for the Kansas University football team in the late 1950s, he graduated from KU with degrees in pharmacy and chemistry and stayed on to do his graduate work at the School of Medicine in the early '60s.
From there, Wertzberger worked for dozens of area hospitals, including a residency at University of Kansas Hospital in Kansas City, Kan., an internship at St. Luke's Hospital in Kansas City, Mo., and service at Lawrence Memorial Hospital and Watkins Health Center at KU.
In 1970, Wertzberger began working with the KU athletic department, helping to heal student-athletes for a decade before his brother, Ken, became active in the department.
His last year with the department was 1979.
Longtime KU broadcaster Max Falkenstien remembered Wertzberger as a talented football player, one of a few who didn't have to go far to play college ball.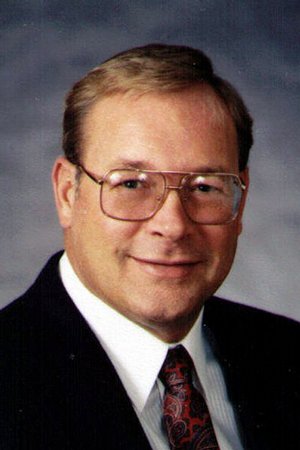 "He was one of those gifted athletes that moved from Lawrence High to the Jayhawks," Falkenstien said.
But Falkenstien said he remembered more of Wertzberger during his decade working with athletes. The two spent plenty of time together, he said, sharing meals and stories on road trips with KU teams.
Wertzberger's presence at KU helped shape a medical staff that looked out for the health of the university's players.
"They comprised a very good team of taking care of the athletes," Falkenstien said.
After leaving KU, Wertzberger's career blossomed, as he became one of the most active and respected orthopedic surgeons in the Midwest.
He became a fellow at the American College of Surgeons, served on the American Board of Orthopedic Surgeons and was president of Orthopedic Surgery Associates in Lawrence, among many other medical and professional positions.
But Bailey remembers him in other ways - as a great sportsman, who had a good shot with a rifle and a nice cast with a fishing rod.
Even after working side-by-side for years as surgeons, the two would find time to spend outdoors at farms near Clinton and Perry lakes, Bailey said.
He also was an accomplished pianist, his family said, using music to enrich people's lives.
Falkenstien, too, shared fond memories of the doctor.
"He was a great man," he said. "It's sad to see him go."
A memorial service will be at 10 a.m. Saturday at Messinger Pinnacle Peak Mortuary in Scottsdale.
Survivors include his mother, Pearl Wertzberger, Lawrence; his wife, Patricia, of the home; a daughter, Kirsten Krug, Lawrence; four sons, Karl Wertzberger, San Francisco, Kurt Wertzberger, Oklahoma City, Ron Bramlage, Junction City, and Damien Bramlage, Denver; a sister, Phyllis McAdoo, Lawrence; a brother, Ken, Lawrence; and eight grandchildren.
More like this story on KUsports.com