Among the various passions Duane Morris had, from athletics to his various career paths, the former Kansas University quarterback most enjoyed the people he met along the way, his family members said.
"Duane was a guy that liked people. He was the common man's man," said his wife, Judy Morris.
Duane Morris, 68, died early Friday morning at Lawrence Memorial Hospital after a sudden illness.
His two sons, Ken and Bret, both of Lawrence, and their mother shared some of their memories Saturday afternoon.
After playing football at KU from 1957 to 1959, Morris graduated in 1960 from the KU Air Force ROTC program. After he served in the U.S. Air Force, the Morris family lived in Florida and Vermont before returning in 1975 to Lawrence to open Morris Sports, a sporting goods store at 1016 Mass.
Ken and Bret Morris remember their father's commitment to coaching youth sports even before they were old enough to play.
"He was always great with kids. For every criticism, he'd tell you there were five good things that you were doing," Bret Morris said.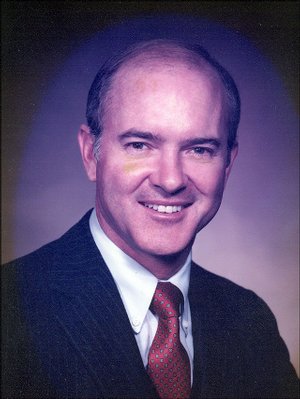 As a business owner, Morris wanted to see downtown Lawrence continue to flourish, and as a former Downtown Lawrence Assn. president, he encouraged stores to implement more flexible shopping hours.
"He wanted to see Lawrence grow in the right way, prosper in the right way," Ken Morris said.
Overall, his sons remember his dad's enthusiasm for so many jobs and activities.
"He loved and he was good at almost too many things," Bret Morris said.
His loyalty to KU was never questioned. He married Judy, the granddaughter of legendary KU basketball coach Dr. F.C. "Phog" Allen. In November, Morris organized a reunion with several of his former teammates and coach Chuck Mather before the KU-Nebraska game, the first KU victory against the Cornhuskers in 36 years.
"How perfect was that? From a guy who never lost to Nebraska," Ken Morris said.
Many of those teammates will return to Lawrence for Tuesday's funeral service.
Two years younger than Morris, John Hadl, KU associate director of athletics, played in the backfield as a running back with him. When Morris graduated, Hadl replaced him at quarterback.
He described Morris the football player as always being prepared and very tough. The two continued a close friendship after their playing days.
"Really, he was a good guy and friend more than anything. He just cared about his family and his friends," Hadl said.
"He's just one that held those friendships and those ties dear," Bret Morris said.
"His life was very full. His family and his friends meant the most to him. The KU connection provided a lot of that," Judy Morris said.
More like this story on KUsports.com