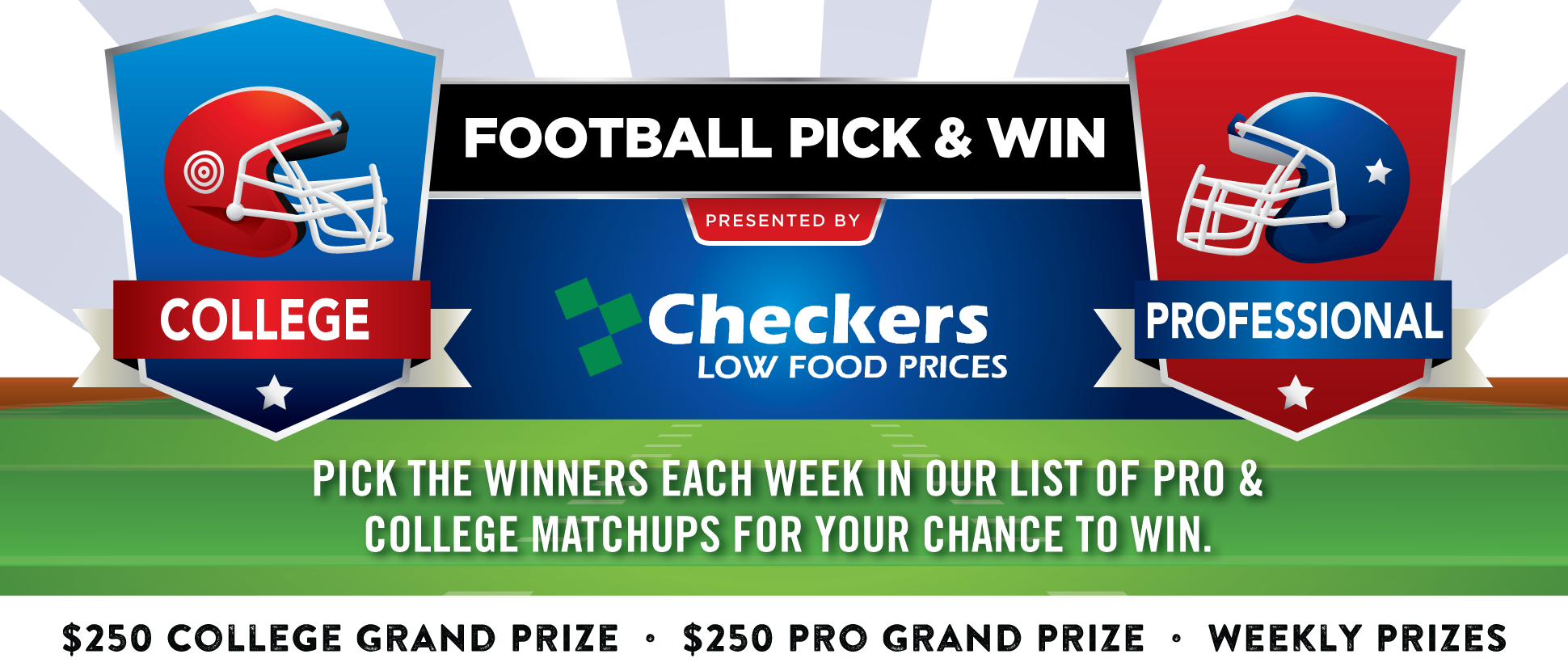 Pick which teams you think will win each week and you could win a $250 grand prize. Plus, weekly winners win a 24-pack of a 12oz Coca Cola product from Checkers Grocery.
Play BOTH Pro and College regular seasons.
---

Season COLLEGE CONTEST
It's not too late to join! You can still win next week AND your 2 lowest scoring weeks won't count against you for the overall season cash prize.
---

Season PRO CONTEST