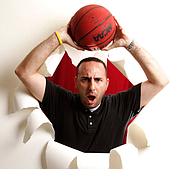 Transcript of today's Gameday Chat ahead of tonight's KU-Georgia clash at the CBE Classic.
This chat has already taken place. Read the transcript below.
Moderator
Welcome back to another Gameday Chat with Matt Tait... Not a ton of questions just yet. Perhaps people are still digesting everything from last night's win over UAB.
We'll grab those that are on here and see if any more come in as the chat moves along. If not, we'll make it a short one and let Matt move on to get prepared for tonight's contest between KU and Georgia in the CBE Classic title game at Sprint Center.
That one's set for a late tip of 9 p.m. and could be even a little later than that. As always, we'll be there in full force to bring you all kinds of coverage from KU-Georgia.
For now, let's check out a few questions...
Last year the team go to spend a week in Maui and now this year they get two games in Kansas City in late November. Are we at the point that holiday tournaments are feast or famine?
November 22, 2016at 11:38 a.m.
Matt Tait

Haha. Certainly feast or famine for the reporters who cover them. Although, truth be told, it's just as nice to be home this time of year as it is to be somewhere like Hawaii... You know, holidays and all.
The NCAA always has done a nice job of forcing those showcase events to rotate through a number of teams and I think it's important that they do so because otherwise you'd have KU, Duke, Kentucky and teams like that in Maui every year.
While that would be great for ratings and excellent for places like Maui, it really would become the same thing year after year and take away a little of the luster of getting to take that trip every few years.
So, yeah, while KC in November does not have the same appeal as Maui, it's still not a terrible event to play in and nice because of how easy the travel is for both the Jayhawks and their fans.
Besides, don't feel too badly for this team... It just spent a week in Hawaii and New York City. Not too shabby.
November 22, 2016at 2:17 p.m.
I don't know much about Georgia, but what I saw from their game last night they have a couple of pretty credible bigs. How will that affect Ku playing a 4 guard line up, and how will our front court stck up against theirs when we bot have 2 forwards on the floor?
November 22, 2016at 2:10 p.m.
Matt Tait

You nailed it. Georgia has a significant size and toughness advantage in the frontcourt from a pure muscle standpoint. The area in which Kansas can turn that into their advantage is on the defensive end, where Landen Lucas, Carlton Bragg and, obviously, Udoka Azubuike are all at least a couple of inches taller than what Georgia's throwing out there.
The Bulldogs' bigs are beefy — 6-8, 244 and 6-8, 245 — but if KU plays smart defense and avoids fouling, they'll make it difficult for the Georgia forwards because they'll have to score over them.
Beyond that, if Georgia elects to play big most of the night, they'll have a hard time keeping up with KU's transition game and could get worn down chasing around guys like Josh Jackson and Svi.
Unless he's prepared to play big and tough, this could be a low-minutes night for Carlton Bragg, who didn't have his best game last night either.
It's an interesting match-up for sure and, as has been the case throughout the start of the season, foul trouble could go a long way toward determining which side gets to play with the advantage.
November 22, 2016at 2:21 p.m.
Moderator
Bill Corey presented this question via the comments section on one of our stories from last night's coverage... "We list Azubuike as 7' and yet the announcers last night kept saying he's 6'10" What's up?"

November 22, 2016at 2:22 p.m.
Matt Tait
You got me, Bill. I've never heard Azubuike referred to as anything other than a 7-footer, so who knows where they're getting that or why.
I know Fran Fraschilla's well connected with several NBA scouts and pro talent evaluators so maybe they're telling him Azubuike's not quite 7 feet tall and he's going with that.
I'll see if I can find him tonight and ask him what's up. I know Self's always called him a 7-footer so that's good enough for me.

November 22, 2016at 2:24 p.m.
Matt Tait
Speaking of Azubuike, we had another question come in via Twitter that asked about Azubuike's potential to replace Landen Lucas in the starting lineup at some point this season. Soooo...
November 22, 2016at 2:25 p.m.
Matt Tait
A week or two ago, I would've said that it would be tough to see that happening, given Landen Lucas' experience and skill. But Lucas is not off to a great start and Self said just last night that Azubuike is going to have to get some more opportunities in the near future because Kansas needs production from its post players.
Whether that means the opportunity will come in the form of a starting role or simply more minutes off the bench, I do think Azubuike is trending in the right direction and has the raw ability to make the whole idea very intriguing.
Think of it this way: If Azubuike reaches the point where he takes Lucas' starting job, that would be a great sign for Kansas becuase it would mean the big freshman has developed to the point where Self trusts him and wants his potential to impact the game in so many ways to be out on the floor.
If that were to happen — still a big if but not AS big — Lucas then would sort of fill the role of a talented back-up quarterback. You'll know what you're going to get from him coming off the bench and you'll know that he's a professional and a guy who is smart and mature enough to handle whatever's asked of him.
It's one of the few unsettled storylines still floating around with this team. But if Azubuike continues to play like he did against Duke and UAB, it may not be unsettled for long.
November 22, 2016at 2:32 p.m.
Hi Matt! I was wondering, how big of a deal do you think the football win over UT is for the program? Outside of the obvious (first big 12 win in 2 years, first victory over Texas post-WW2) do you think this will have any substantial impact on confidence in Beaty, support from boosters, or help in recruiting players out of Texas?
November 22, 2016at 8:35 a.m.
Matt Tait
Look at that... A football question in a basketball chat. I was used to getting basketball questions in my football chats, but this may be a first. And I don't blame you for asking. It's pretty cool how much love the team has received from the fans for last weekend's big win over UT.
To answer your question, I think it's huge but I also think just HOW huge it is won't be known until this weekend.
At K-State is a tough game every year. But the Jayhawks have not gone into it riding such confidence and momentum in quite some time. Will that deliver a better result and, even if they don't win, at least inspire KU to be competitive with the Snyder Cats? If the answer is yes, then I think you'll have your answer to this question and that answer would be — IT WAS HUGE.
If the answer is no, I'm afraid we may have to wait a little longer to know exactly what it means for the program. But there's no doubt that from a player perspective, that win was exactly what the program needed. Now it's time to build on it. Doing so will bring along all of those other areas you mentioned, boosters, recruiting, etc.
November 22, 2016at 2:38 p.m.
Moderator
Last one in the queue for now... If any others pop up while Matt's answering this one, we'll take 'em. If not, this will be it for today.
November 22, 2016at 2:39 p.m.
If the game was coached by Jarod 'floor burns" Haase, what would have changed the outcome?
November 22, 2016at 11:34 a.m.
Matt Tait
Short of flashing back to the mid-90s and putting Haase in uniform for the Blazers, I'm not sure much could have been done to change last night's outcome.
Kansas had a clear talent edge in several areas and took advantage of that.
One area that Haase — the former UAB coach who now is in his first year as the head coach at Stanford — would've made a difference would have been in energy and effort, but I really didn't think UAB struggled too much with that after the first 10 minutes. In fact, I thought there were quite a few times during the game when it looked as if UAB's players were hungrier and wanted it more.
That could've been because they were forced to expend so much energy to try to come back from the early deficit. And it also did not matter all that much. When the Jayhawks needed a big play, they got one, usually from the emerging three-headed monster of Josh Jackson, Frank Mason III and Devonte' Graham.
It'll be interesting to see Haase and Stanford come to KU in a few weeks.
November 22, 2016at 2:43 p.m.
Moderator
Not bad for a slow day... Thanks for all the questions, folks. And please keep coming back each and every game day for a Gameday Chat with Matt Tait. Hopefully this will continue to grow as the season goes along.
Thanks again for stopping by and Happy Thanksgiving to all of you!
November 22, 2016at 2:44 p.m.