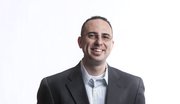 Check out the transcript from KUsports.com football beat writer Matt Tait's chat preview of the Jayhawks' upcoming match-up with Baylor, which is slated for 6 p.m. Saturday at Memorial Stadium. As we've done all season, we selected the 10 best questions about the upcoming game for Matt to answer. Did your question crack the Top 10?
This chat has already taken place. Read the transcript below.
Moderator
Good morning everyone and thanks for joining this week's Friday Game Prep chat with Matt Tait. KU faces Baylor at 6 p.m. Saturday and, from the looks of it, a lot of you are curious about what kind of a role true freshman quarterback Montell Cozart will play in this week's game.
Don't be surprised if we pick a couple of different Cozart questions because of that. Let's get to it!
What's your opinion on Cozart? Do you think he has the ability and attitude to get the job done?
October 24, 2013at 11:22 p.m.
Matt Tait
I'm a fan. I think the kid is poised and mature beyond his years (at least from what I've seen on the field) and I think he has all of the tools he needs to be successful.
Obviously his mobility is the thing that has KU fans clamoring for him to get more snaps, and, yes, he can run. But I think it's important to remember that he considers himself a thrower first and wants to prove he's capable of tossing the pigskin at a high level.
He'll likely get his chance this week. Not only is Cozart expected to play, and play early, against Baylor, but because of the Bears' offense and its ability to score tons of points, KU's going to need to do all it can to score as many points as possible.
Beyond all of the physical skills he has, I think his mental make-up also is very solid. He's confident, he believes in his skill set and I'm sure, now that he's actually been out there for a few snaps, he'll have even more confidence on the field this week.
The challenge will be huge and he is a freshman, but I'm expecting a nice showing from Cozart against Baylor with a lot of short and intermediate throws on the run.
Should be fun to see what happens...
October 25, 2013at 10:13 a.m.
If Pierson comes back, how would you utilize him more given the fact he has had a concussion?
October 24, 2013at 7:04 p.m.
Matt Tait
This is a great question, particularly because the coaching staff has talked a lot about being extra cautious with this type of injury. Pierson probably could have played last week, but credit the coaches (and Pierson himself) for understanding that head injuries are nothing to mess around with.
Now, as for how he'll be used if he returns this week, I don't think you'll have to worry about him going half speed or being used any differently than he was before the injury. Pierson is too big of a part of this offense to try to dumb down the ways he can impact a game.
If he's out there — and if he is that means he's passed all his tests (again) and has no headaches — they'll use him just like they did before he got hurt. He leads the team in receptions and receiving yards and is one of the few players on KU's roster who can match Baylor's insane speed and play-making ability.
If he can play (and that's what I'm expecting) KU will need all it can get from Tony this week and I'm sure he'll be up for the challenge.
October 25, 2013at 10:19 a.m.
For those of us that are not college football experts could you comment on how Coach Weiss calls play that are intended to distract or confuse future opponents. It seems that some commenters frequently criticize play calling and I often wonder if some of these are just to give future opposing defensive coordinators "busy work" during game prep. Thanks.
October 24, 2013at 8:21 p.m.
Matt Tait
There's no question that early in the season some of the calls Weis made and formations KU showed were done to give opponents something else to study and consider while game-planning to stop the Jayhawks.
That said, once it became apparent that KU was going to need everything plus to kitchen sink to throw points, I think this whole concept went by the wayside a little, simply because KU could not be picky about the ways in which it found success offensively. If a play or a package worked, then they'd run it. Period.
So, while this concept is often true and probably was earlier in the season, I don't think the Jayhawks are focusing on that as much right now as they are trying to find something, anything, they can to consistently move the ball and put more points on the board.
October 25, 2013at 10:21 a.m.
Say we win one more game sometime this season. Puts us at 3-9. Would that put Charlie on the hot season going into 2014?
October 25, 2013at 10:11 a.m.
Matt Tait
Let's say luke-warm. Remember, three wins would be improvement, particularly because it would include a conference victory and I think that would definitely be something to build on for this team.
Because of the way the past two coaching tenures have ended, KU realizes now more than ever that stability and a stick-with-it mindset is what this program needs to have success in this round of rebuilding. Because of that, as long as there continues to be progress and steps forward, Weis will get the time he needs to get this thing going.
Having said that, I do think that 2014 is a big year for him and the program, regardless of how 2013 finishes up.
October 25, 2013at 10:24 a.m.
Hi Matt. K-State seemed to have success against Baylor. Any idea what worked for them in that game and if KU may employ the same game plan? Any chance we can have success with our running game against Baylor? Passing game? Bueller? Bueller?
October 25, 2013at 9:55 a.m.
Matt Tait
The formula for the Wildcats was pretty simple -- They held the ball as long as possible and kept Baylor's offense on the sideline and then made the Bears' high-powered offense one-dimensional when they were out there. K-State stacked against the run and said, go for it, beat us with the pass.
Although Baylor is entirely capable of doing that, it did take away some of the balance that they prefer and put more pressure on the passing game.
That definitely will be the plan for the Jayhawks this week, which could find similar success, given the fact that the strength of this team right now is its defense, particularly its cornerbacks. I talked to both Dexter McDonald and JaCorey Shepherd this week and they're both very excited about the chance to check Baylor's receivers.
The fact that the KSU game was Baylor's first on the road this season (this week will be their second) also helped the Wildcats, who got a huge lift from their loud and proud home crowd.
A similar showing by KU's crowd certainly would not hurt the Jayhawks, but I think you can expect a very similar strategy for Kansas -- Run the ball, wind the clock, stack the box and hope to get a few mistakes and a lot of crowd noise.
Sounds simple, but Baylor is so talented and has such depth and balance that the plan has to be executed nearly to perfection to have a chance to work.
October 25, 2013at 10:29 a.m.
How do you feel the secondary matches up with Baylor's WR's? How much of a factor will the late kickoff and cooler temps be for the best offense in the country?
October 25, 2013at 9:56 a.m.
Matt Tait
First, let me say that McDonald and Shepherd have been fantastic this year and are both full of confidence and ability.
That said, I'm not sure anyone in the country matches up with these Baylor receivers, who, as linebackers coach Clint Bowen said, always seem to find some way to run past guys.
They're fast, they're physical, they're skilled and they're very confident themselves. I think it'll be a fun match-up, though, because McDonald and Shepherd have more than held their own all season and will step onto the field expecting to succeed.
One thing to remember when you're talking about success vs. the Baylor offense: That does not mean no catches or tons of interceptions. These guys are too good to be shut down completely. But if Shepherd and McDonald can limit the big plays and get a pick or two, that'll give KU a much better shot.
As for the late kick and the cooler temps, I don't think either can hurt. I do think it would be better for Kansas if the game kicked off earlier because teams often have a hard time waking up for those 11 a.m. Lawrence, Kansas kickoffs. But Baylor has not played in cold or even cool weather this year so that could be a factor. Probably not much of one, though. These guys heat up the field plenty themselves.

October 25, 2013at 10:34 a.m.
How is James Sims looking for career rushing after his good showing last weekend? Perhaps the answer could come in a percentage wheel?
October 25, 2013at 8:06 a.m.
Matt Tait
Sims did get back on track with a solid effort last week and has 519 yards for the season. At that half-way point, that clearly puts him on pace for a 1,000-yard season and a career high for him, which would be an awesome way to close out a career.
But, at this point, it looks like a serious long-shot for him to reach the top spot. Even second looks like a long-shot right now.
Sims needs 74 yards this week to pass Laverne Smith for 3rd place but then would still be around 700 yards away from Tony Sands and 2nd place, who finished his career with 3,788 yards, behind June Henley's 3,841.
If you're looking for a percentage wheel, I'd go with this:
1. Sims finishes 3rd all-time -- 77%
2. Sims finishes 2nd all-time -- 12%
3. Sims finishes 1st all-time -- 10.999%
4. Sims stays in 4th all-time -- .001%
October 25, 2013at 10:39 a.m.
I know that Weis said that Cozart would have the full playbook this week. How much do you think we will see him and do you think it will be for special circumstances i.e. 3rd and short, against the wind, jayhawk formation, every other series?
Keep up the great work!
October 25, 2013at 9:12 a.m.
Matt Tait
I think we'll see him a lot and I think we'll see him early. Beyond that, I think he'll get the chance to throw and make plays within the framework of KU's bigger plan of controlling the ball and the clock and keeping Baylor's offense off the field.
So, don't expect him to go out there and chuck it all over the place just to see if he can do it, but do expect him to make a few throws on the run and give Baylor some looks that no other KU opponent has had to deal with this year.
I would guess that he'll throw between 7-10 passes and run about the same amount of times while feeding the rock to Sims and Darrian Miller the rest of the time.
Having said all that, Jake Heaps will get the chance to start and get into a rhythm and if he finds it early, especially if Pierson's back, Cozart's time on the field and numbers could go down.
October 25, 2013at 10:43 a.m.
Based on last year and this year's passing game, Is HCCW willing to or able to change to more of a college type spread offense
October 25, 2013at 10:01 a.m.
Matt Tait
I think we've seen signs of that already this season as the weeks have gone on and we'll definitely see more of a move that way as the season goes on, particularly if Cozart gets more reps each week.
Having said that, KU's identity (as long as it works) will continue to be pounding the ball on the ground with the running game and that's probably what it should be. Use the run to control the game and the clock and open up the pass.
Switching to a full-on spread attack, though appealing, is not quite as simple as just changing philosophies and snapping your fingers. You've gotta have the personnel to do it and, while the Jayhawks have a few guys who could find success in that type of offense, they have not been built for that just yet so it'll likely continue to be a combination of the spread and the pro style with a heavy emphasis on the running game.
Bottom line, though, if Weis thinks it will work/help and he thinks his personnel can execute it, he'll do anything to try to get the offense going and more points on the board.
October 25, 2013at 10:47 a.m.
What are some things we can take from the Texas Tech game to avoid a slaughter against Baylor?
October 24, 2013at 11:26 p.m.
Matt Tait
Well, I think we've seen that the past two weeks. Weis was very displeased by the way his team played in those final three quarters against Texas Tech not only because they got run out of the building but also because they did not stick to their identity and got pulled into a track meet.
No matter how big Baylor gets up or how early it happens, I don't think you'll see KU change who it is just to try to win a shootout. I think they'll stick to their philosophies that center on running the ball, grinding the clock, trying to force turnovers and letting the defense and even punting and field position jockeying take a starring role.
Whether that works or not remains to be seen. And, let's be honest, Baylor is so talented that KU could play its gameplan perfectly and still get rocked. But, the idea here is that, as long as you're executing your gameplan and having some success in the areas that you want to emphasize, that gives you your best shot and also gives you something positive you can take out of the game, even if what's on the scoreboard isn't pretty.
We'll see how it goes. Should be fun to watch these guys try to match up with such an offensive juggernaut.
October 25, 2013at 10:52 a.m.
Moderator
That's all the time we've got today. We'll finish with the bonus question and then let Matt get out of here. Thanks again for all of the great questions and remember, if yours didn't make it in this week, be sure to come back for another round next week. We really appreciate your participation and all of the quality questions you give us to choose from each week. Have a great weekend and enjoy the game!
October 25, 2013at 10:54 a.m.
Red Birds or BoSox?
October 25, 2013at 10:09 a.m.
Matt Tait
I like Boston. I think St. Louis' victory last night was very impressive on the heels of that Game 1 beating, but I still think Boston has the better offense and, after surviving that insanely good pitching they saw against the Tigers in the ALCS the Red Sox will enjoy and appreciate seeing some different arms.
That said, I bet they're not looking forward to seeing Wacha again. What a stud.
As with just about any series ever, I hope it goes 7 and is a classic.
October 25, 2013at 10:56 a.m.