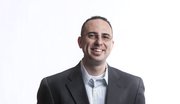 Have a question about KU football? Then KU football beat writer Matt Tait is your guy. Matt will be answering reader questions starting at 2:30 p.m. Thursday.
This chat has already taken place. Read the transcript below.
Moderator
Hey, this is Jesse Newell, KUSports.com online editor. We've got KU football beat writer Matt Tait here to answer your questions about KU football. Matt, I'm eating a chocolate chip cookie. Are you eating anything to power you through this chat?
Matt Tait
Sounds good. I downed about a tenth of a bottle of 5-hour Energy, so I should be good to go... Let's roll!!!
January 26, 2012at 2:32 p.m.
Moderator
Nice. Let's get started.
January 26, 2012at 2:32 p.m.
Have you heard anymore on Brian Wagner, the Akron LB who thought of transferring here?
January 25, 2012at 2:31 p.m.
Matt Tait
Yeah. Wagner committed to Arizona a few weeks back so KU missed out on him. Not the end of the world, but it would've been a nice pick-up. KU's still in the running for Tampa linebacker Schyler Miles, who has narrowed his choices down to Florida, Kansas and West Virginia. He's supposed to decide by Friday but won't announce it until signing day (next Wednesday) so keep an eye on him...
January 26, 2012at 2:34 p.m.
Matt, just wondering if there's any more information available on those leaving the program? Reasons? Where they might end up? What's the deal with Brock B?
Thanks!
January 25, 2012at 12:04 p.m.
Matt Tait
The reasons are all over the map. Some left on good terms and are good with what went down, others are a little bitter, and understandably so. But that's the way these things go and life will go on for everybody...
There's talk that Darrian Miller could end up at Northern Iowa and that's a possible landing spot for Keeston Terry, too. Terry has even talked about heading to Mizzou, but I doubt that will happen.
As for Jordan Webb, I caught up with him briefly the other day and he's doing great. He said he was looking at a bunch of schools and mentioned Colorado State and Wyoming as possible spots. Both would be great places for him to land.
As for Berglund, he'll probably be released by the end of the week and then will move on to a different school. Last time I talked to him, he said he'd still love to play for Turner Gill (at Liberty) but he also mentioned Hawaii and a couple of other places. He'll land somewhere. Too talented not to.
January 26, 2012at 2:38 p.m.
What is the weirdest rumor you've heard about conference realignment (Big 12 specifically)?
January 26, 2012at 12:11 p.m.
Matt Tait
Wow. Good question. The weirdest rumor...... It's not just one, but the fact that a few schools keep being mentioned in terms of Big 12 expansion continues to surprise me.
I'm originally from Ft. Collins, Colo., and I think Colorado State is a great school, but I don't know why for the life of me people would think it would be a good fit in the Big 12. Stuff like that, I guess.
A lot of people are up in arms about Tulane, too. But I don't think that one's quite as big of a reach as CSU.
One other name that popped up last summer was Memphis, which people said could be a Big 12 target because Fed-Ex would be willing to pay big bucks to whatever BCS Conference Memphis winds up in. Maybe, maybe not, but if that's the case, I'm surprised somebody hasn't snagged 'em.
The realignment stuff is never-ending, it seems, but I can tell you that right now, it's pretty quiet and yesterday's "excitement" was a little overblown...
January 26, 2012at 2:42 p.m.
Charlie Weis is attempting to bring in a large number of JUCO kids and transfers to fill out KU's roster. The plain fact is KU has historically had terrible luck (or exercised terrible judgment) in regard to JUCO recruits. Mangino initially tried bringing in a large group of JUCOs and failed miserably. Is there any reason to believe it will turn out differently this time?
January 26, 2012at 6:25 a.m.
Matt Tait
I think so. For starters, Weis is being very selective about the guys he brings in and he's not just picking juco guys to fill spots. Beyond that, Weis is a much bigger name than Mangino and he already is attracting a whole different type of recruit to Kansas.
The thing with juco guys is this - they're not all going to pan out. It just doesn't happen. The key is to get a few of the guys you take to be productive for you. I think that's particularly important for Weis in Year 1 because he wants to compete right away and it doesn't seem like he thinks (or wants) that can be done with young, inexperienced players.
I think a couple of these D-linemen will play right away and I think the RB, Taylor Cox, the WR, Josh Ford, and the TE, Charles Brooks, all will be important parts of KU's offense this fall.
January 26, 2012at 2:45 p.m.
Hi Matt,
Thanks for all your great KU coverage.
What do you believe are the main keys or areas that KU football and this new staff need to change, and fix in over-hauling this football program? How do we get back into being a competitive team/program that will battle to win games each and every week?
Rock Chalk!
January 26, 2012at 12:05 p.m.
Matt Tait
First off, thanks a lot. Glad you're enjoying it.
As for your question, I think the No. 1 thing that needs to be addressed (and is being addressed) is the attitude. For whatever reason, things got pretty relaxed during the past couple of seasons.
Players were asked to show up for weights at 6 a.m. and they strolled in at 6:02 or 6:07 or 6:10 and that was OK. That's not the case any longer. 6 a.m. means 6 a.m. - 5:59, really. And if you're not there at that time, you'll pay for it.
I think that kind of mentality and change in culture will be the biggest thing that will help move this program forward toward being competitive again.
That idea will be transferred to all areas — academics, off the field and practice - until it's just the way things go.
All that I've heard so far tells me that this culture shift is off to a great start.
January 26, 2012at 2:49 p.m.
Hi Matt Is the date for the spring game set yet?
January 25, 2012at 3:29 p.m.
Matt Tait
Coach Weis announced it a week ago last Monday. Game time has not been set yet, but the game will take place on Saturday, April 28. As long as there's good weather, I'm expecting an incredible turnout.
January 26, 2012at 2:50 p.m.
Michael Cummings seems to be relatively unknown. Will you give us the "Matt Tait Souting Report" on Cummings as well as your opinion on him as a capable backup QB?
January 25, 2012at 10:45 p.m.
Matt Tait
First off, lemme say that I really, really like Michael Cummings. I think he's an incredible athlete, a great kid and he has the potential to be a very talented player...
The thing you have to remember is that he was recruited hear as a QB by the old staff, which favored the dual-threat, mobile types. I'm not saying he can't transform himself into a pro-style type of QB — he does have a strong arm — but his size (6-0, 196) really limits his ability to stand in the pocket and make throws.
I think he'll be given a fair chance to compete for some sort of role as a QB and if it doesn't work at that position, I think they'll definitely find a place for him to play. He works hard, has a great attitude and is really athletic.
January 26, 2012at 2:53 p.m.
Who do you think the 11th and 12th members of the big 12 will be?
January 26, 2012at 2:33 p.m.
Matt Tait
I think Louisville has as good a shot as anybody and I think BYU is in the running along with Notre Dame. I know people think the Notre Dame business is crazy talk, but there's just something about it that makes sense.
I wouldn't give up on another school from Texas being added, too, maybe an SMU or somebody like that. I know UT might not be a big fan of such a move, but don't forget, UT doesn't run things anymore... Or at least that's what we're being told.
Long way to go before we get there, though, so it's possible another school or two could come out of nowhere.
January 26, 2012at 2:56 p.m.
Moderator
Time for a few more ...
January 26, 2012at 2:56 p.m.
Do you think there's a decent chance Justin McCay could be cleared for this fall? I know it's rare for an intraconference transfer to be allowed to play immediately, but you'd think the NCAA would make an exception since OU released him to be closer to his family.
January 26, 2012at 2:50 p.m.
Matt Tait
I think there's a better than decent chance that McCay will be cleared to play in 2012. In fact, I'm expecting that to be the case. Everyone I've talked to who has knowledge of how these things go has said that McCay has a legit case here and that the NCAA usually rules in favor of kids in his position.
If so, it could go down as the biggest pick-up Weis made this offseason. The kid is incredibly talented, incredibly athletic and he's one of those rare athletes who's so good that he makes everything look effortless.
Don't know when we'll hear anything yet, but I'd guess sooner than later.
January 26, 2012at 2:59 p.m.
Matt, What are KU's options at safety now that Keeston is gone?
January 25, 2012at 5:05 p.m.
Matt Tait
KU's in better shape at safety than people realize. First off, Bradley McDougald is back with experience and a ton of talent and I think sophomore Victor Simmons will emerge as the guy who steps up and fills the void left by Terry.
Simmons, an Olathe native, is supremely talented and showed a lot of poise and maturity during the time he played as a true freshman. I'm expecting a major leap from him, and then, of course, you've still got Lubbock Smith back there with a ton of experience, as well.
January 26, 2012at 3:01 p.m.
Any idea why KU is being so difficult about releasing Berglund?
January 26, 2012at 2:39 p.m.
Matt Tait
I think it's just them trying to teach the young man a lesson, so to speak. He made a lot of fuss and was in the headlines for KU for the past year and the coaches and administration were very supportive and patient with him. Now that he's kind of thrown them under the bus by hiring a lawyer and sending out a release, I think they're just determined to prove that 18-year-olds don't run this program any more.
Should they have released him and been done with it? Probably. But I have total faith that he'll get his release and be on his way and all of this will be forgotten.
It's a bad deal and it's too bad it didn't work out with Brock. But he'll move on and so will KU.
January 26, 2012at 3:04 p.m.
Moderator
And finally ... I swear I didn't submit this question.
January 26, 2012at 3:04 p.m.
Do you like turtles?
January 25, 2012at 7:09 p.m.
Matt Tait
I'm not a huge fan, but there's really not a lot to dislike... Never really been a Maryland fan, though, so maybe that tells you something.
January 26, 2012at 3:06 p.m.
Moderator
All right, thanks for your time, Matt, and thanks for everyone out there for submitting questions.
January 26, 2012at 3:07 p.m.
Matt Tait
You bet. Thanks to everyone who stopped by and remember, we'll be here every Thursday afternoon talking KU football so check back next week, as we'll know then who KU signed in the Class of 2012. Should be a fun week!
January 26, 2012at 3:08 p.m.